Samuel Adams Winter Lager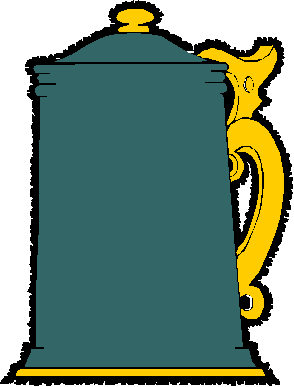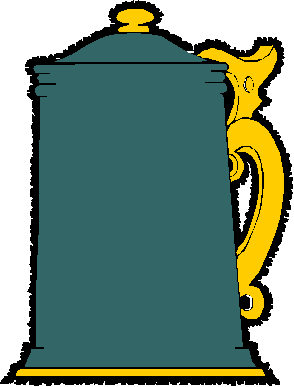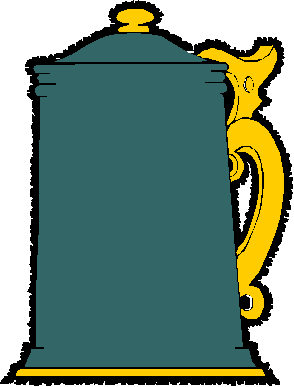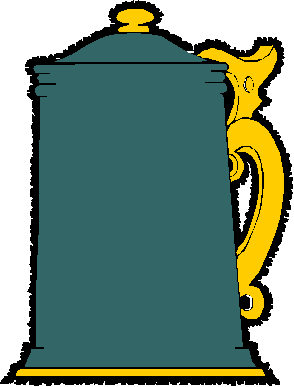 Review Date 10/26/2000 Last Updated 10/25/2020 By John Staradumsky
Sometimes, things are better left alone and unchanged. For years, Samuel Adams Winter Lager was one of my very favorite holiday beers. I still have the empty bottle from the first Winter Lager I ever tasted, marked 1989 on the neck. That was the year Winter Lager debuted. In subsequent years, it was a grand beer moment indeed when it arrived in the package store at the end of fall. The brewery described this as a "traditional German wheat bock" (the Germans call this Weizenbock). It's not really a Weizenbock in the classic German notion of that term however, but rather it is a bock beer with wheat in the mash. Then too, this is a lager; weizenbock is an ale.

A few years ago, Boston Beer decided to add spices to Winter Lager. I'm not sure why they did. This coincided with a lightening of the body of the beer. I wrote the following about the 1999 Winter Lager:

Dark amber color, rich foamy head, slightly cidery nose. Disappointing malt body is much thinner than I recall in previous years; even the spices are not readily apparent here. There are some hints of chocolate that make the beer drinkable, a touch of grassy hops round out the finish. All in all not a bad beer but it suffers in comparison to past years' batches.

I am happy to say that though the spices remain in the beer, the body has returned to it's former rich self.

This year's Samuel Adams Winter Lager pours to burnt amber to light brown color with a huge tan head formation and a malty, spicy nose. The palate is rich and very malty, slightly toasty, with plenty of chocolate and a touch of spice in the finish. I get a touch of orange and gingerbread. The rich mouthfeel is best appreciated as the beer warms slightly. The beer will warm your mouth slightly too with its considerable 7% by volume alcohol content. It's a rich and satisfying beer for the winter months.

I think I would really like this with gingerbread cookies.
---

Update, 2001 : Beers change as the years go by, and Sam Adams Winter Lager is no exception. Less chocolaty than last year, but much more toasty. This year Samuel Adams Winter Lager pours to a dark mahogany color with a minimal head formation and a sweet malty nose. The beer has a wonderful, firm toasty palate, a delightful stickiness, and a subtly spiced finish of cinnamon and ginger. It's well balanced too.

---
Update January 13, 2007: Winter is upon us once again, and the cooler weather calls for rich, hearty beers like Samuel Adams Winter Lager. This year's edition is ruby reddish brown in color with loads of rich sweet nutty malt. It's screaming toasty Munich malt, chocolate, and delicious spices: cinnamon, nutmeg, ginger, and a hint of citrus. A rich, slightly sweet finish with a touch of warming alcohol makes this a real treat indeed. I've been enjoying it in the bottle and on draft. Although I've always said I preferred this one when it was not spiced, this year's edition is changing my mind. The spices and sweet malt go together wonderfully. Stock up: this one will keep well through the spring.
Update December 29, 2011: As per usual, I am enjoying Samuel Adams Winter Lager during the holiday season. This beer was a treat in the bottle and on draft at my local Taco Mac last year. For 2011, it has made repeat performances in both forms. Tonight I'm sipping a bottle from the 2011 Winter Classics sampler, and it's wonderfully dark malty, chocolaty and spicy with hints of zesty orange, pungent ginger and tangy cinnamon. The perfect beer to brighten the depths of winter.
Update January 2nd, 2014: Earlier this year, I bought the Samuel Adams Winter sampler 12-pack that featured two bottles of this beer. As per usual, Samuel Adams Winter Lager was delicious-malty up front with notes of caramel and chocolate, then spicy with cinnamon and nutmeg, zesty orange and ginger. This year, though, I also bought a few 22-ounce bomber bottles of this beer at $2.69 each. Seriously folks? A bomber of delicious beer for $2.69 in 2013? It still exists, and as this one is freshness dated until April 2014, I suggest you grab it at that price. While you can.
Update 11/21/2019: Enjoyed Samuel Adams Winter Lager on tap and in the bottle already this fall season, and it seems heartier than in past years. The malt is toasty and rich, the spices bold and pungent end the beer finishes perfectly dry with spice. I picked up a 12-pack Winter Classics sampler pack, but I can see I am going to need a full sixer of this one to make it through the winter.
Update 10/25/2020: It was still more than a week from Halloween, and there they were on the shelf at Target: Christmas beers. Early, yes, I know, but I bought them anyway, a six-pack of Sierra Nevada Celebration and a 12-pack from Samuel Adams, their Winter Classics collection. I might have waited in both cases, but the Sam 12-pack got my attention (and even alarmed me) when I saw these words right above the bottle of Samuel Adams Winter Lager:
Now crisper & brighter
That sounded a lot like "new and improved!" to me, which made me wonder what was wrong with the Winter Lager I had been buying since 1989. That itself has changed at least once, and I still think the original was the best. Anyway, I placed the box in my cart to find out what's new.
On their website Boston Beer says:
It's A Wintery Remix!
For the first time in 31 years, we're updating the classic Winter Lager recipe to make it crisper and brighter. It's the same iconic beer, with a wintery remix.
The label says:
For colder nights, lean on winter lager, a crisp bock with citrus and spices. The clementine orange aroma is especially refreshing during holiday meals and celebrations.
Ingredients from the website:
Malt Varieties: Samuel Adams two-row pale malt blend, Caramel 60, malted wheat, Carafa, and Munich 10
Hops Varieties: Hallertau Mittelfrueh & Spalt Spalter Noble hops
Special Ingredients: Cinnamon, ginger, & orange peel
On the Sam Adams webpage for this beer there is a video featuring one of their brewers talking about the changes. He mentions the addition of more wheat, which would indeed lighten the beer. Alcohol content remains 5.6% by volume and IBUs are 22. I paid $15.19 for my 12-pack at Target; the beer is sold there in six-packs for $9.49.
Samuel Adams Winter Lager (now crisper & brighter!) pours to a beautiful chestnut color with a thick fluffy white head and a malty nose with hints of spice and citrus. Taking a sip, the beer is perhaps a tad less malty than in years past, but only a tad. Some toasty nutty Munich malts poke through. It is "juicier" with bright citrusy orange and bold spicy ginger and cinnamon. It finishes very dry spicy. Perhaps spicier than in the past, too.
Having enjoyed a bottle, and realizing I only have one more, I will indeed be picking up a six-pack for the holiday season.
Glad I tried it?
T
Would I rebuy it??
*Pricing data accurate at time of review or latest update. For reference only, based on actual price paid by reviewer.
(B)=Bottled, Canned
(D)=Draft