Zwönitzer Rauchbier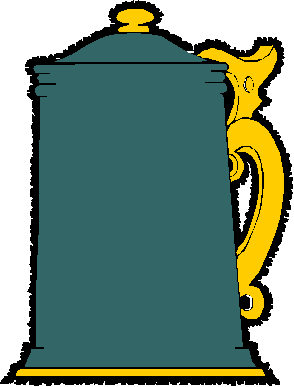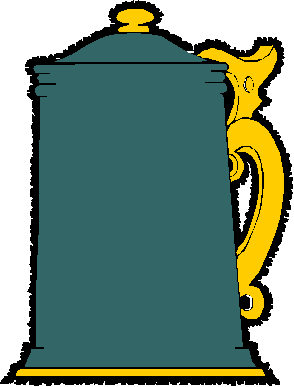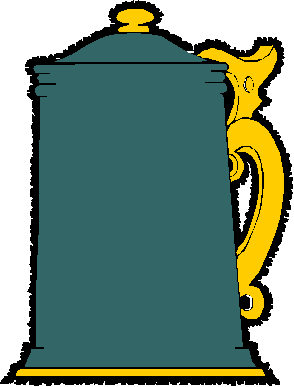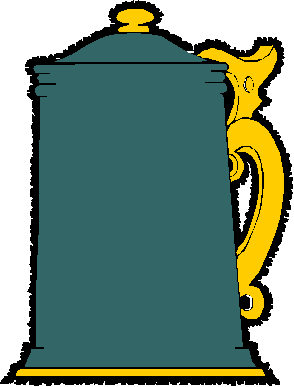 Review Date 12/16/2017 Last Updated 9/26/2019 By John Staradumsky
For Christmas of 2015, my wife bought me a really cool present: BeerAdvent Calendar 2015 from Kalea. In truth, my wife got me a lot of nice presents (she's the best wife ever), but the nice thing about the Beer Advent Calendar is you get it early. You have to, since it's comprised of 24 different imported German beers in a box with little doors that you open, one per day from December 1st through December 24th. All of the beers are listed on the side of the carton, however, so be careful not to look and spoil the daily surprises!
I love German beer more than beer from any other country on Earth, so this was definitely right up my alley. Knowing this, my wife got me another for 2016. I told you I was lucky! Last year we got bocks and doppelbocks and they are back! Overall, this is an amazing way to sample 24 German beers over 24 days, and I look forward to it every year. I got mine at Costco here in Georgia and paid $59.95 for the box once again. That might sound steep, but when you distribute that price over 24 different half liter cans, it only works out to $2.50 per can. Not a bad deal at all looked at that way. It certainly does not stop these from selling; I stopped in at Costco for the first week of November and they had two huge pallets. I was on my lunch break and had to get back to work so did not buy one then. A week later when I went to get one, they were almost gone.
For 2017, there are few differences in the beer advent calendar from last year. Once again, it's labeled as the "Brewer's Advent Calendar" but the year is back, it is clearly marked as 2017. Last year it was not, the year before it was called the "Beer Advent Calendar 2015". Nineteen of the beers are returning favorites from the prior two editions, with five new ones I have not seen before.
Day 12 was very exciting indeed, for it was the day when I opened a door to find a can of Zwönitzer Rauchbier! I was excited to see a true and proper rauchbier included in this year's calendar. I love smoked beers after all, an original German style and a tasty one. Interestingly, I spied the words "Seit 1997" under the Zwönitzer name on the can, and knew this would be interesting. If you've only been brewing since 1997 in Germany, you are a mere infant on the beer scene.
Although Zwönitzer Rauchbier is brewed and canned by Egerer for the calendar, it's contract brewed from the Brauerei Gasthof Zwonitz, of Zwonitz, Sachsen. The brewery makes a number of beers besides the Rauchbier, including a Schwarzbier, Pilsner, Ziegenbock, and interestingly, an IPA. Zwönitzer Rauchbier has an alcohol content of 4.8% by volume.
From their website:
Im Winter weiß, im Sommer grie. O Arzgebirg, wie bist du schie!
Mit einem herzlichen "Glück Auf" begrüßen wir Sie im 1. Brauerei Gasthof im Erzgebirge, der 1997 gegründet wurde. Seien Sie unser Gast und genießen Sie deftige erzgebirgische Speisen in uriger, rustikaler und gemütlicher Atmosphäre. Unser edles Markenzeichen sind die frischen, selbstgebrauten Bierspezialitäten, die das Gemüt des Erzgebirges in sich tragen.
Zwönitzer Rauchbier pours to a murky dark brownish color with a thick creamy tan head of foam and a big malty nose with a moderate smoky aroma. Taking a sip, the beer has a big firm soft cookie maltiness, it's nutty with a hint of chocolate and permeated with a wonderful hickory smokiness. It's not as in your face as, say, Schlenkerla, but the smoke is certainly there with a bacony-hickory character that increases in intensity into the smoky dry grassy bitter hop finish.
Impressive indeed, this is one of the best (if not the best) beer i have enjoyed from the Beer Advent Calendar in the three years I have been buying them.
My can has no production date stamped on the bottom as these generally do, just:
EXP 03/2019
Looks like they got smart and abandoned the European date formatting, which was confusing to Americans. They have also extended the shelf life.
I'm greatly enjoying my Beer Advent Calendar 2017 with the day 12 beer. Here's looking forward to the remaining 12, and another assortment of 24 in 2018. We'll be on the lookout next year at Costco once again! Follow them on their Facebook page.
Update 9/26/2019: Good news! The 2018 edition of the Beer Advent Calendar included another can of Zwönitzer Rauchbier, and it was truly delicious towards the end of September. This can is stamped best by 5/2020, so I still have more than half a year to spare. The beer is wonderfully malty and smoky, as per usual. Better news! I just picked up the 2019 calendar today and it has once again, you guessed it, a can of Zwönitzer Rauchbier.
The beers of the 2017 Beer Advent Calendar:
Day 1 Schlossbrau Rheder Original Pils
Day 2 Herrnbrau Tradition Bayerisches Festbier
Day 3 http://Holzknecht Hefe-Weisse Dunkel
Day 4 Bergbrau Pale Ale
Day 5 Egerer Altbayrisch Dunkel
Day 6 Kartauser Doppelbock Dunkel
Day 7 Alpenkonig Gold
Day 8 Ankerbrau Nordlingen Grandl Helles Lagerbier
Day 9 Herrnbrau Jubilaums Sud
Day 10 Lowenbrauerei Passau Urtyp Hell
Day 11 Bierkutscher Edel Pils
Day 12 Zwönitzer Rauchbier
Day 13 Wittmann Urhell
Day 14 Hofbrauhaus Friesing Huber Weisses
Day 15 Perlernzauber German Pale Ale
Day 16 Alpinebrauerei Burgerbrau Alpen Stoff
Day 17 Egerer Das Besondere Festbier
Day 18 Schlossbrauerei Herrngiersdorf Publiner
Day 19 Rieder India Pale Ale
Day 20 Memminger Gold Marzen
Day 21 Egerer Eaglebrau Weizenbier Dunkel
Day 22 Edel Bayer Urtyp Hell
Day 23 Kress Bayrisch Zwickel
Day 24 Egerer Kress St. Bonifacius Bock
Glad I tried it?
T
Would I rebuy it??
*Pricing data accurate at time of review or latest update. For reference only, based on actual price paid by reviewer.
(B)=Bottled, Canned
(D)=Draft