Victory Storm King Imperial Stout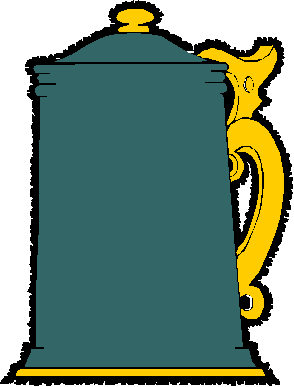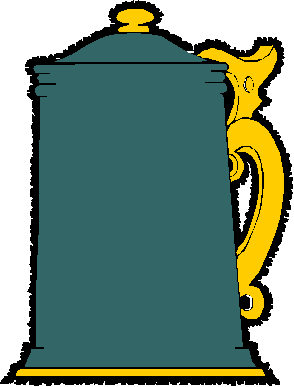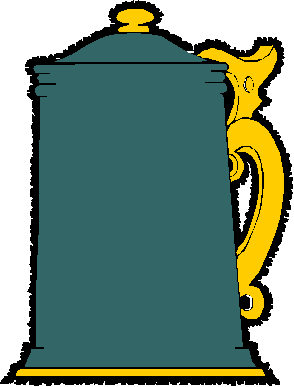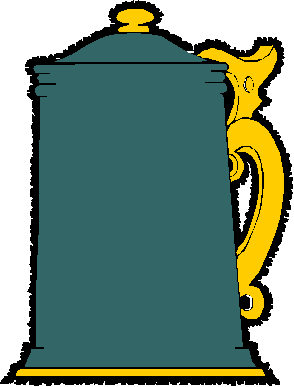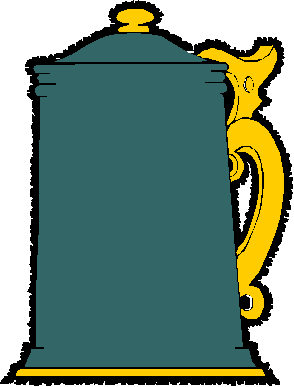 Review Date 6/17/2001 Last Updated 9/23/2011 By John Staradumsky
Sometimes, I like to have fun with beer. When you write about anything on a continual basis, you run the risk of taking it altogether too seriously, and a dose of levity now and then can be just what the doctor ordered for keeping things in perspective. Certainly, it's possible to be serious and have fun, but sometimes I just want to have fun and have fun. Make sense? I assure you it will shortly.

First, a little about Victory's Storm King. This is an incredible imperial stout. In the past I have aged this one in one of my two DBRs (Dedicated Beer Refrigerators) for about five months until temptation would not allow me to age it any further. As soon as I popped the cap I on one of these bottles I got a nice piney-hoppy whiff, but that faded a bit as I dispensed the beer into my HopDevil glass. After
sitting for a moment, the beer displayed a big licorice nose with some very noticeable diacetyl thrown in with the aforementioned hops. I didn't get the butteriness as much in the palate, the espresso and very powerful licorice notes stole the show, while a good amount of alcohol warmth and good hop bitterness rounded the brew out nicely. It certainly could have aged much longer had I the patience to allow it to do so.

This is not a beer for the timid. Imperial stouts are designed to have more of everything, more malt, more hops, more alcohol (Storm King weighs in at about 9.1% alcohol by volume, about twice what a standard lager or ale has). This was intended to help them survive the trip to Imperial Russia (hence the name) from England back in the 19th century. This is a fine Imperial stout folks, one of the very best. I like it with dessert, perhaps a brownie or chocolate cake. Or just by it self.

Here's how Victory describes this brew:
Emerging from the deepest shades of darkness, a rolling crescendo of flavors burst forth from this robust stout. The thundering, hoppy appeal of Storm King subsides into the mellow subtleties of roasted malt, exhibiting an espresso-like depth of character in its finish. An exquisite blend of imported malts and whole flower American hops merge harmoniously in this complex ale. Discover the dark intrigue of Storm King as it reveals the rich, substantial flavors that it holds within. Cheers!

OK, you're saying, so where's the fun? It's coming, rest assured. First, we're going to be serious and have fun. One thing beer geeks like to do is called a horizontal tasting, also called a side-by-side. Last night, I was sitting at the bar at one of Philadelphia's premier beer bars, the Grey Lodge Pub in the northeast section of the city. I was sipping a remarkable pint of Brooklyn Black Chocolate Stout which was just one of the array of exceptional draft beers before me. As I was enjoying my beer and conversation, I spied a bottle of Victory Storm King in the cooler and thought what a great idea it might be to horizontal it with the Brooklyn Black Chocolate. I couldn't do it then obviously, but remembering I had a bottle or two of the Brooklyn at home, I bought a bottle of the Victory to go (you can do this in a bar in Pennsylvania), and here I am.

First the Victory. Once again, it has that piney-hoppy, roasty nose. The palate reflects that hoppiness too, and there's a huge oiliness in the mouthfeel, the beer is rich, warming, chocolatey, with strong hints of licorice and subtle notes of mint. I don't get the butter I did in the past, but I do get wonderful complexity, a huge rich dark malty beer, simply incredible. If anything, I think this one has gotten better over the years.

Now for a sip of water to cleanse the palate, and then the Brooklyn. This is last year's brew, the 00'-01 bottling, and it's slightly older than the Victory, but that is not a problem for a beer of this caliber. One immediately notices the difference in head formations. Victory's was light and tan in color; the Brooklyn forms a huge tower of foam of a slightly darker color. The nose here is far less hoppy here however, though it does have powerful licorice suggestions. Again there's a rich oily mouthfeel, lots of cocoa notes, some licorice but not as much as the nose promises, warming alcohol in the finish, but none of the hops that the Storm King is packing. Both are exceptional Imperials in my estimation, but I think the Victory gets the nod if only just barely.

OK, now we're ready to have fun while we're having fun with beer, and shed any pretension of seriousness. Besides a horizontal comparison, one of the things you can do with two or more beers is to blend them. Unlike the same-style restrictions imposed by nature with a horizontal, blending pretty much allows one to throw caution to the wind and mix whatever you like.

As it happens, I picked up a Belgian Kriek Lambic, or spontaneously fermented ale with cherries added, with my Storm King. The brand is called Cherish from the Van Steenberge brewery in Ertvelde, Belgium. It has lots of almondy cherry flavor and an appetizing sour finish, and I thought it would go nicely with the chocolate notes of the Imperials. So again, I cleansed the palate with water and mixed equal parts of the Kriek and Brooklyn Black Chocolate. The results were remarkable, akin to a liquid cherry cordial without the cloying sweetness in an uncanny fashion. The chocolate was apparent upfront, the cherry becoming more noticeable in the middle and the two melding nicely in the finish. A wonderful experience, just like biting the cordial and getting the chocolate first, then the cherry center, then both together as you chew.

The Victory didn't blend as well. It was still a tasty combination, but the flavors didn't seem to separate as nicely initially as they did with the Brooklyn. You just get a mélange of the two all the way through that reminds one of a Tobbler Chocolate Orange, perhaps because of the Storm King's greater hop character.

I hope you had as much fun with this as I did. If these beers are available to you, try it yourself! Boon Kriek is somewhat similar to the Cherish and more available; Lindeman's is much more common but far more sweet and will yield different results. Still, mixing beers is an exercise in fun, and there's no reason you can't achieve excellent results with various brews. Be creative, and above all, have fun!

Thanks for reading, and please excuse me if I must now end this review. After all of this high alcohol imperial stout, I feel as if I've just been crowned.
Update: September 23, 2011:
Storm King is always a treat, but last night I enjoyed it on cask at my local Taco Mac. At $7 for a full 20-ounce mug pour it was quite the value, too. Softer and much lighter in carbonation than the classic version, my mug arrived with a minimal head formation and a potent licorice nose. The licorice carried through to the palate in a big way and combined with a notable fruitiness and a bit of cocoa. The 9.1% alcohol content was very noticeable in the warming finish. This was likely the best Storm King I have ever tasted.
Glad I tried it?
T
Would I rebuy it??
*Pricing data accurate at time of review or latest update. For reference only, based on actual price paid by reviewer.
(B)=Bottled, Canned
(D)=Draft