Schnaitl Bräu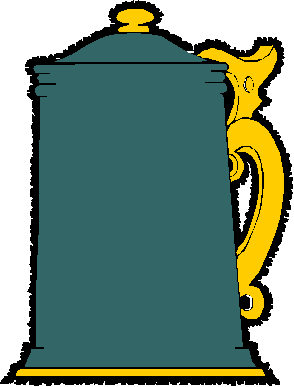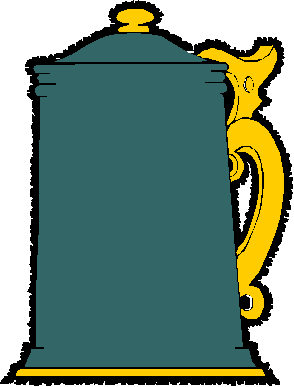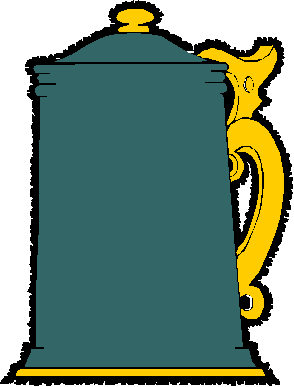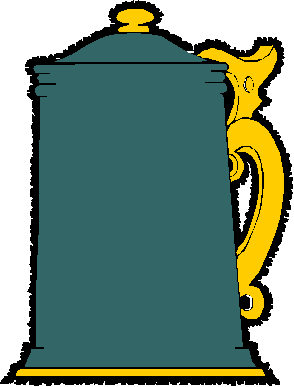 Review Date 5/1/2020 By John Staradumsky
For Christmas of 2015, my wife bought me a really cool present: BeerAdvent Calendar 2015 from Kalea. In truth, my wife got me a lot of nice presents (she's the best wife ever), but the nice thing about the Beer Advent Calendar is you get it early. You have to, since it's comprised of 24 different imported German beers in a box with little doors that you open, one per day from December 1st through December 24th. All of the beers are listed on the side of the carton, however, so be careful not to look and spoil the daily surprises!
I love German beer more than beer from any other country on Earth, so this was definitely right up my alley. I have managed to get my hands on one of these calendars each year since, and have never been disappointed. Overall, this is an amazing way to sample 24 German beers over 24 days, and I look forward to it every year. For the first three years, I've found these at Costco in Georgia and paid $59.95 for the box. Last year, though, we were in Spring Hill Tennessee and I saw these on a pallet at the local Costco in mid-October. I grabbed one there to make sure I didn't miss out. They were up $5 to $64.95 (and indeed, when I did see them at the new Costco in Woodstock, Georgia a month later they were the same price). This year, I found them earlier than ever (September 26th) and bought one at Costco here in Georgia for $63.95, though curiously they were down to $59.95 on my next visit.
That might sound steep, but when you distribute that price over 24 different half liter cans, it only works out to $2.66 per can. Not a bad deal at all looked at that way. It certainly does not stop these from selling; a follow up trip to my local Woodstock Costco a few weeks after I saw them and there they were: gone!
For 2019, there are six new beers in the mix and 18 returning favorites. I do like this, because there are a lot of the beers that I really enjoy, and want to enjoy again. It's like 18 old friends and 6 news ones in the same box. What's better than that?
On Day 3 I opened the door to one of several Austrian beers in the calendar this year: Gundertshausner Schnaitl Bräu. This is a tasty Marzen lager that appears to be only available for the calendar. It was first offered (if memory serves) in the 2018 calendar and is back this year, for which I am grateful. Some people have complained on Kalea's Facebook page that all the beers in the calendar are not new every year. They miss the point. What sense does it make to try new beers if you can't enjoy them again? I for one sorely missed Hofbrauhaus Friesing Huber Weisses (Kalea, if you're reading, bring it back in the 2020 release).
Anyway, back to Schnaitl. The brewery is located in Egglesberg, Austria, Gundertshausen Straße, and if you visit their website you will not find a beer called Gundertshausner Schnaitl Bräu. You will, however, find a Marzen called Gundertshausner Meisterbräu, which is very much the same beer, although they give an alcohol content of 5.8% by volume and my can of Schnaitl Bräu says 5.9%. The labels are even very similar. My guess as the name change is to avoid confusion with the Amercian beer Meister Brau. Trust me when I say you will like Schnaitl Bräu much better than that.
Das Bier trägt seinen meisterlichen Namen zurecht. Schenkt man es aus der traditionellen 0,5l-Bügelverschlussflasche ins Glas ein, offenbart sich die stattlich-festtagsgoldene Farbe des Spezial-Märzens, das von perlweißem und kräftigem Schaum gekrönt wird. Braumeister Alexander Pöllner ist zurecht stolz auf diese Bierkreation: "Es ist ein fulminantes Bier! Vollmundig und malzig mit einem tiefen, harmonischen Mundgefühl. Die feine, ausgewogene Bittere erreichen wir mit einer durchdachten und exzellenten Hopfenmischung."
Which means, if you don't speak German:
This beer rightly bears its masterful name. If you pour it into a glass from the traditional 0.5l swing-top bottle, the handsome festive gold color of the special Märzen, which is capped with pearl-white and strong foam, is revealed. Master brewer Alexander Pöllner is justifiably proud of this beer creation: "It's a brilliant beer! Full-bodied and malty with a deep, harmonious mouthfeel. We achieve the fine, balanced bitterness with a well thought-out and excellent hop mixture."
My can from the 2019 Beer Advent Calendar is stamped EXP 05/2021. I enjoyed it on April 20th of 2020. That's a lot of 20s. My can also says "Gebraut von Brauerei Schnaitl GmbH" so does not appear to be a contract brew.
I took these notes of the 2018 version when I drank it:
Schnaitl Bräu pours to a hazy amber color with a thick head of rocky foam and an alluring nutty malty nose. Taking a sip, the beer has a fresh malty, nutty, gently toasty character hinting at caramel and finishing with grainy, husky malt notes. It's gently balanced with hop bitterness.
And then the 2019:
Schnaitl Bräu 2019 pours to a pale amber color with a thick creamy head of foam and again that luscious fresh nutty malt nose. Taking a sip, the beer has a fresh malty, nutty, gently toasty character hinting at caramel and finishing with grainy, husky malt notes. It's gently balanced with hop bitterness. I know that's the same description as last year, but as I looked over my notes I got the same wonderful malty notes. and zesty hop finish. Delightful!
I'm greatly enjoying my Beer Advent Calendar 2019 with the day 17 beer. Here's looking forward to the remaining 7, and another assortment of 24 in 2020. We'll be on the lookout next year at Costco once again! Follow them on their Facebook page.
The beers of the 2019 Beer Advent Calendar:
Day 1 Kauzle Helles Lager
Day 2 Hohenthanner Blau Weisse
Day 3 Schnaitl Brau
Day 4 Memminger Gold Marzen
Day 5 Kress Bayrisch Zwickel
Day 6 Erlkonig Hell
Day 7 Perlernzauber German Pale Ale
Day 8 Ladenburger Weizenbock Hell
Day 9 Burgerliches Brauhaus Altbairisch Hell
Day 10 Hosl Marzenbier
Day 11 Ankerbrau Nordlingen Grandl Helles Lagerbier
Day 12 Graminger Kirta Dunkles Weissbier
Day 13 Herrnbrau Jubilaums Sud
Day 14 Zwonitzer Rauchbier
Day 15 Edel Bayer Urtyp Hell
Day 16 Herrngiersdorf Hallertauer Hop Cuvee
Day 17 Schwarze Tinte Collab Stout
Day 18 Kurpfalz Bräu Helles
Day 19 Loncium Vienna Style Lager
Day 20 Propeller Bier Turbo Prop Pilsner
Day 21 Egerer Baren Weisse
Day 22 Schlossbrau Rheder Original Pils
Day 23 Wittmann Urhell
Day 24 Kartauser Doppelbock Dunkel
Glad I tried it?
T
Would I rebuy it??
*Pricing data accurate at time of review or latest update. For reference only, based on actual price paid by reviewer.
(B)=Bottled, Canned
(D)=Draft