Samuel Adams Boston Lager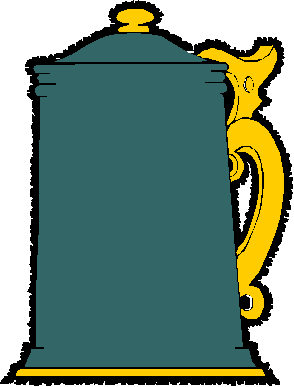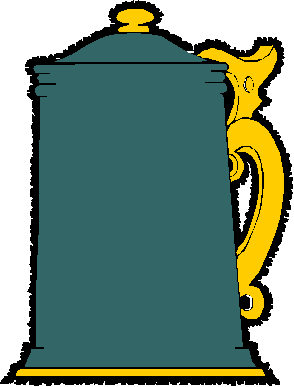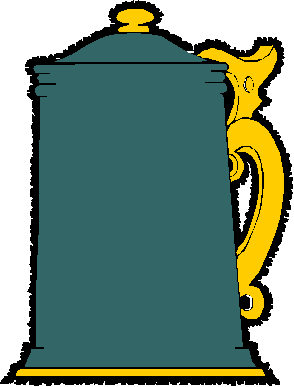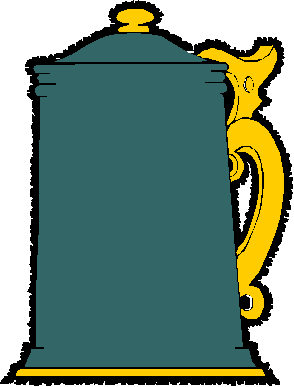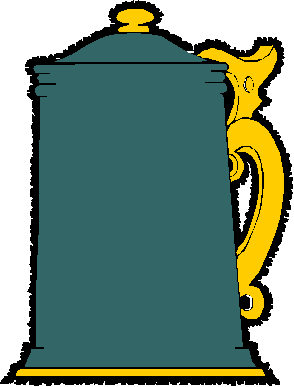 Review Date 6/25/2003 Last Updated 10/31/2020 By John Staradumsky
No, Jim Koch, founder of the Boston Beer Company that makes the Samuel Adams line of beers, has not decided to run for president. Though it is true that the fledgling democracy in the Russian Republic has (or had) a beer drinker's party, I have yet to come across one here in the United States. Instead, my title is a pun on the Boston Tea Party, since Boston Beer makes Sam Adams, and Boston Harbor is where all of that tea ended up prior to the American Revolution. Still, Jim Koch too was responsible for a revolution in America, a beer revolution. And though he didn't dump cases of imported beer into Boston Harbor, Koch did implore Americans to "declare their independence from foreign beer" and try his product, Samuel Adams Boston Lager instead.

Koch's strategy was simple and ingenious: he would build a market for his beer by comparing it to imported beers, and he wasn't above traveling from bar to bar pushing his brew personally to do this. Slowly but surely Samuel Adams Boston Lager caught on, and from humble beginnings in 1984 the Samuel Adams line has come to encompass numerous styles and is now the best-selling craft beer brand in America, available in all fifty states. For almost two decades now the name Samuel Adams has meant great brew to a growing number of beer enthusiasts.

Koch achieved this success by initially contracting out production of his beer to larger breweries with excess capacity and then intensely marketing his brand (he even had it brewed and sold in Germany). Freed from the expenses of building his own breweries, he could easily concentrate on marketing Samuel Adams beers, a practice that made him more than a few enemies in the brewing industry. Ironically, some of those enemies were among the ranks of microbrewers, perhaps jealous of his achievements. In fact, Boston Beer introduced many non-craft beer drinkers to the notion that beer could be something more than a fizzy yellow beverage best enjoyed while watching sporting events. Some of those adventuresome souls eventually went on to try beers brewed by some of the microbrewers who would in turn decry Boston Beer.

Samuel Adams Boston Lager has become ubiquitous: you can find it just about everywhere, and thatís a great thing. I canít tell you the number of times I have walked into a restaurant or bar with the feeling there would be little of interest to me on tap, only to be relieved by the familiar sight of a Boston lager tap handle. Iím always happy to drink this beer, too. Itís rich, refreshing malty flavor and spicy hop character make it a welcome accompaniment to most dishes but itís also a great beer to enjoy when Iím simply sipping a few pints and whiling a way an evening. You will almost always find a few bottles in my beer refrigerator.

Samuel Adams Boston Lager has really become an American classic, and I think of it on a par with such craft beer icons as Anchor or Sierra Nevada. It tastes as good now as I remember it the very first time I tried it way back in 1984. Though it is brewed in several locations across the country, I find little difference in the locally brewed stuff here in Atlanta from the Samuel Adams I drank in New England.

Like most of the beers in the Samuel Adams line Boston Lager is based on two-row Harrington malt. Caramel is used for depth and body, then the malt is balanced off by generous additions of Hallertau Mittelfrueh and Tettnang hops. This is a truly German-inspired brew using a decoction mash and krausening (a process by which fresh wort is added during lagering and allowed to ferment, forming natural carbonation). Boston Lager is cold lagered for up to 40 days and is dry hopped (aged on hops), which accounts for its aromatic properties.

Samuel Adams Boston Lager pours to a deep amber color with a thick and long lasting head formation and a tea-like spicy hop nose. The body is firm with chewy caramel malt, smooth and slightly sweet at first. There is a floral aromatic hoppiness to the beer that plays well against the malt background and truly permeates it. The hops then slowly become even more evident in the finish where they balance the malt sweetness and add a gentle but lingering grassy buzz of bitterness. Boston Lager is both flavorful and extremely drinkable, loosely a pilsner and delicious in bottles or from the tap.

I like this beer before dinner as an aperitif because of its high drinkability. Try it with roast pork or chicken. I have enjoyed it with jalapeno-laden Monterey Jack cheese melted over stone-ground tortilla chips and served with chili and spicy black bean salsa, itís great with spicy fare like this or just simple Buffalo wings.
Update 10/31/2020: A fresh Boston Lager out of this year's Winter Classics sampler reminds me why I have loved this beer for 36 years. It's malty and permeated with herbal, aromatic hops punctuated by a long dry bitter finish. This really is an American classic. My bottles are dated as best before March of 2021. The back label says:
Four ingredients, painstakingly chosen.
Every year, we travel to Bavaria to hand-select Hallertau-MittelfrŁh hops, and the high American plains for the finest two-row summer barley. We cultivate our own lager yeast and I personally sample every batch. All our hard work goes into brewing this distinctly flavorful and complex beer for you. Cheers!
Jim Koch
Founder & brewer.
Glad I tried it?
T
Would I rebuy it??
*Pricing data accurate at time of review or latest update. For reference only, based on actual price paid by reviewer.
(B)=Bottled, Canned
(D)=Draft