Rothaus Eiszäpfle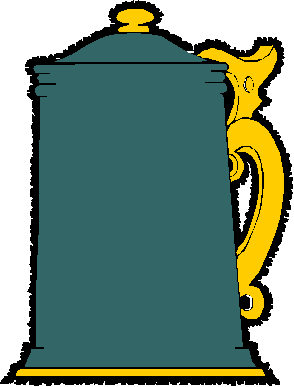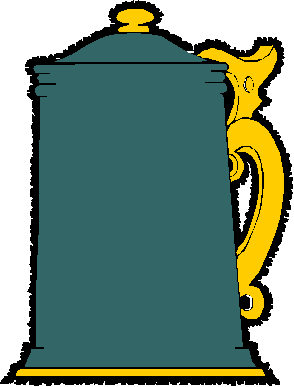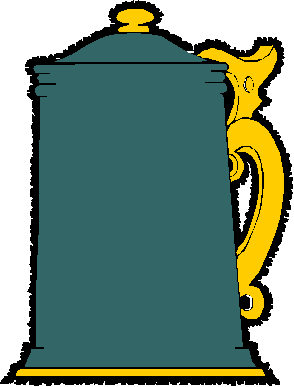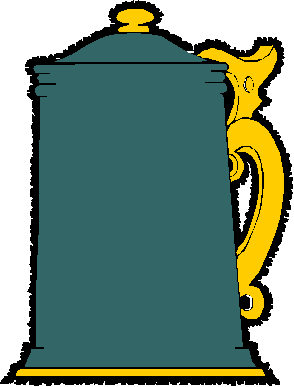 Review Date 10/2/2022 By John Staradumsky
Rothaus Eiszäpfle! I would be trying Rothaus Eis Zäpfle! I saw it available from Half Time Beverage, so of course I bought a bottle. It wasn't so long ago (last Father's Day as a matter of fact) that I tried my very first Rothaus beer, the famous Tannenzäpfle, and now I am on a mission to try all the Rothaus beers that I can.
Eiszäpfle is a Märzen style lager, as the label proudly declares. I have yet to find Rothaus beers on store shelves here in Georgia, but as I mentioned I enjoyed a draft Tannenzäpfle on Father's Day, and that at Der Biergarten in downtown Atlanta. As I type, it is early October, and in a few weeks I will be in Helen, Georgia for Oktoberfest. Here's hoping I find some Eiszäpfle on tap, and perhaps some in bottles at the Alpine Brew Bottle Haus. I always score some fine German beers there.
On their website, Alpine says about Eiszäpfle:
Hier stellen wir euch das Rothaus Eiszäpfle vor. Bestes Gerstenmalz aus Süddeutschland, quellfrisches Brauwasser sowie der berühmte Aromahopfen aus Tettnang und der Hallertau prägen den vollmundigen Geschmack dieses Bieres. Dabei sorgen eine höhere Stammwürze und eine eher milde Hopfung für die markante, malzbetonte Note.
Ebenfalls zu erwähnen ist die Bezeichnung "Märzen". Biere dieser Brauart werden traditionell stärker eingebraut, da nur in den Monaten von September bis April gebraut werden durfte. Somit wurde im März ein länger haltbares Bier hergestellt, das somit auch die fünf Monate ohne Brauprozess überdauerte.
Which means, if you don't speak German:
We present to you Rothaus Eiszäpfle. The best barley malt from southern Germany, fresh brewing water as well as the famous aroma hops from Tettnang and Hallertau characterize the full-bodied taste of this beer. A higher original gravity and a rather mild hopping provide the striking, malt-accentuated note.
Also worth mentioning is the term "Märzen". Beers of this type are traditionally brewed more strongly, as brewing was only allowed in the months from September to April. Thus, a longer-lasting beer was produced in March, which thus survived the five months without brewing.
Rothaus Eiszäpfle has an alcohol content of 5.7% by volume with 22 IBUs. The brewery website lists an ABV of 5.6%, but my bottle label says 5.7%, so that is what I am going with. Many German beers come in 330ML, 11.2 ounce bottles; my Eiszäpfle gives you a little more at 360ML, or 12,2 ounces. I paid $4.49 for my single from Half Time, and just now checking the Total Wine website shows their Alpharetta location has this beer in stock! I may have to go get some, although it is pricey at $20.99 a six-pack. My bottle is marked on the label best before 10.11.22, which in European format would be November 10th, not October 11th.
Rothaus Eiszäpfle pours to a bright golden color with amber tinges, a fluffy white head, and a light toasty nose. Taking a sip the beer is crisp and malty, bready, and toasty nutty Märzeny to boot. The malts are slightly light for a Märzen I think, but you get the theme and a lot of luscious fresh malt, and the beer finishes with a delicious spicy hop bitterness.
Rothaus Eiszäpfle is unique and delicious, and I initially gave this beer 4.5 stars. I am going to knock off half a star for the high price, as $20.99 is a lot for a six-pack of beer. Still, do not let that stop you from trying it. It is truly delicious and a beer I know I will buy and drink again.
Glad I tried it?
T
Would I rebuy it??
*Pricing data accurate at time of review or latest update. For reference only, based on actual price paid by reviewer.
(B)=Bottled, Canned
(D)=Draft