Schlossbräu Rheder Original Pils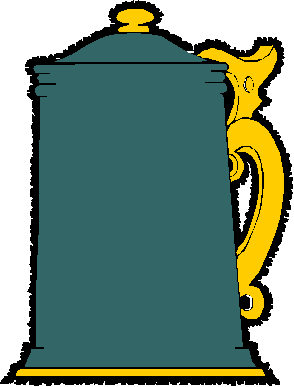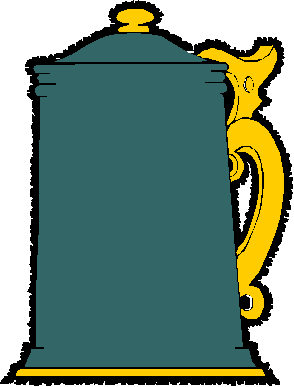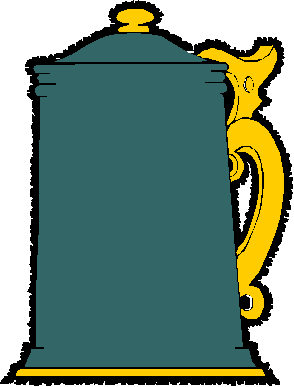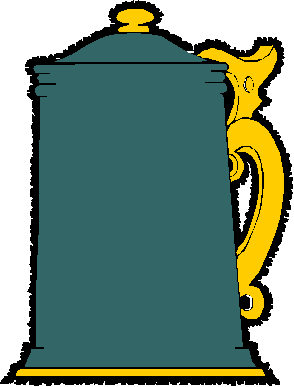 Review Date 4/8/2018 By John Staradumsky
For Christmas of 2015, my wife bought me a really cool present: BeerAdvent Calendar 2015 from Kalea. In truth, my wife got me a lot of nice presents (she's the best wife ever), but the nice thing about the Beer Advent Calendar is you get it early. You have to, since it's comprised of 24 different imported German beers in a box with little doors that you open, one per day from December 1st through December 24th. All of the beers are listed on the side of the carton, however, so be careful not to look and spoil the daily surprises!I love German beer more than beer from any other country on Earth, so this was definitely right up my alley. Knowing this, my wife got me another for 2016. I told you I was lucky! Last year we got no bocks and doppelbocks and they are back! Overall, this is an amazing way to sample 24 German beers over 24 days, and I look forward to it every year. I got mine a Costco here in Georgia and paid $59.95 for the box once again. That might sound steep, but when you distribute that price over 24 different half liter cans, it only works out to $2.50 per can. Not a bad deal at all looked at that way. It certainly does not stop these from selling; I stopped in at Costco for the first week of November and they had two huge pallets. I was on my lunch break and had to get back to work so did not buy one then. A week later when I went to get one, they were almost gone.
For 2017, there are few differences in the beer advent calendar from last year. Once again, it's labeled as the "Brewer's Advent Calendar" but the year is back, it is clearly marked as 2017. Last year it was not, the year before it was called the "Beer Advent Calendar 2015". Nineteen of the beers are returning favorites from the prior two editions, with five new ones I have not seen before.
The very first beer to greet me upon opening one of the 24 magic doors was Schlossbräu Rheder Original Pils. Schlossbrau means "Castle brew"; on their website Rheder, of Rheder, North Rhine Westphalia near Koln, has this to say about the brewery:
Am 2. Juli 1686 wird dem Besitzer des Rittergutes Rheder, Christian Falcko Freiherr v. Mengersen, vom Fürstbischof von Paderborn das Braurecht erteilt. Im Jahr 1716 erteilt sein Sohn Burchardus Bruno Freiherr v. Mengersen, Minister beim Fürstbischof in Paderborn, den damals noch jungen Barockarchitekten mit dem Bau der Kirche St. Katharina zu Rheder und der hufeisenförmigen Vorburg, in der sich seit dem ersten Tag die einzelnen Abteilungen der Brauerei befinden. In der Folgegeneration wird 1750 das Schloss erbaut.
In case you don't speak German, this basically says the Prince-Bishop of Paderborn granted Christian Falcko Freiherr v. Mengersen the right to brew here in July of 1686, and the brewery became part of a castle built here in 1750. But wait! There's more.
Im Jahr 1830 wird die Brauerei erstmalig erweitert und in eine Dampfbrauerei nach bayerischem Vorbild umgestellt. Damit kann nun auch das besser zu lagernde und zu transportierende untergärige Bier gebraut werden. Wo heute das Weidenpalais steht, werden in der ersten Hälfte des 19. Jahrhunderts Eisteiche angelegt, um im Winter Eis für die Bierkühlung zu gewinnen. Die Mühle von 1710 wird zur Weizenmühle umgebaut. In diese Zeit fällt auch der Bau des Lagerkellers am Fuße des Naturschutzgebietes "Sieseberg".
Now they're telling us that the brewery was expanded in 1830 and became a "dampfbrauerei", or steam powered brewery (not to be confused with steam beer the style, which would come much later in America, or German "dampfbier" which is rare indeed. The latter is brewed with barley malt and weizen yeast and is an ale. At any rate, the exansion and steam power allowed Rhefer to brew lagers.
And about Schlossbrau Rheder Original Pils they say:
Die Verarbeitung von hochwertigem Malz aus eigenem Gerstenanbau, auserlesenen Hopfenqualitäten und quellfrischem Brauwasser aus dem Naturschutgebiet Sieseberg geben diesem edlen Pils eine besondere Frische und seinen runden, feinherben Geschmack.
In which they merely brag about the high quality malt, hops, and water they sue to make the beer.
Schlossbräu Rheder Original Pils has an alcohol content of 4.7% by volume.
Schlossbräu Rheder Original Pils pours to a golden straw color with a thick head of creamy, rocky foam and a grassy herbal hop nose. There's thick Brussels lacing on my glass. The beer is crisp bready malty with an herbal hoppiness permeating and a dry grassy bitter finish.
A very tasty German pils heavy on the hop bitterness and imbued with wonderful deep earthy hop aroma and intense bitterness. Just a wonderful interplay bewteen the soft malt and robust hops.
My can has no production date stamped on the bottom as these generally do, just:
EXP 03/2019
Looks like they got smart and abandoned the European date formatting, which was confusing to Americans. They have also extended the shelf life.
I'm greatly enjoying my Beer Advent Calendar 2017 with the day 4 beer. Here's looking forward to the remaining 20, and another assortment of 24 in 2018. We'll be on the lookout next year at Costco once again! Follow them on their Facebook page.
The beers of the 2017 Beer Advent Calendar:
Day 1 Schlossbrau Rheder Original Pils
Day 2 Herrnbrau Tradition Bayerisches Festbier
Day 3 Holzknecht Hefe-Weisse Dunkel
Day 4 Bergbrau Pale Ale
Day 5 Egerer Altbayrisch Dunkel
Day 6 Kartauser Doppelbock Dunkel
Day 7 Alpenkonig Gold
Day 8 Ankerbrau Nordlingen Grandl Helles Lagerbier
Day 9 Herrnbrau Jubilaums Sud
Day 10 Lowenbrauerei Passau Urtyp Hell
Day 11 Bierkutscher Edel Pils
Day 12 Zwonitzer Rauchbier
Day 13 Wittmann Urhell
Day 14 Hofbrauhaus Friesing Huber Weisses
Day 15 Perlernzauber German Pale Ale
Day 16 Alpinebrauerei Burgerbrau Alpen Stoff
Day 17 Egerer Das Besondere Festbier
Day 18 Schlossbrauerei Herrngiersdorf Publiner
Day 19 Rieder India Pale Ale
Day 20 Memminger Gold Marzen
Day 21 Egerer Eaglebrau Weizenbier Dunkel
Day 22 Edel Bayer Urtyp Hell
Day 23 Kress Bayrisch Zwickel
Day 24 Egerer Kress St. Bonifacius Bock
Glad I tried it?
T
Would I rebuy it??
*Pricing data accurate at time of review or latest update. For reference only, based on actual price paid by reviewer.
(B)=Bottled, Canned
(D)=Draft