Dragon's Milk Bourbon Barrel-Aged Stout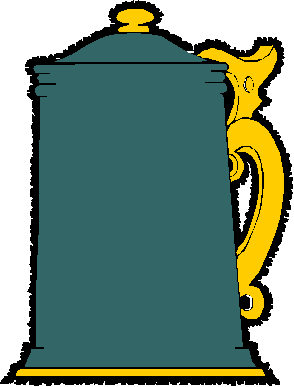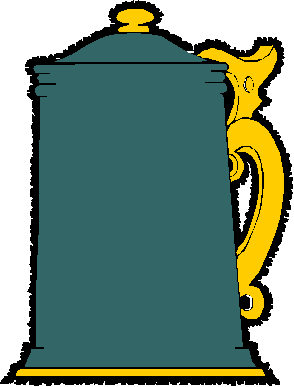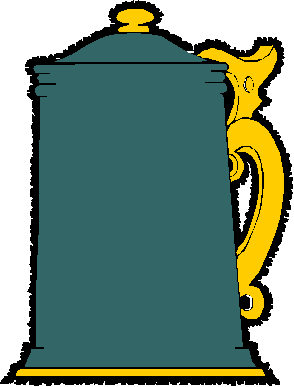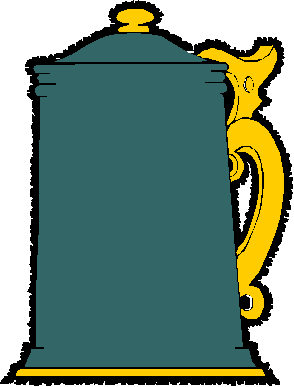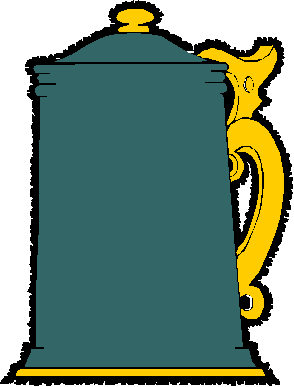 Review Date 11/23/2021 By John Staradumsky
As is often the case, my beer has a story to tell. This time around, it is quite the amusing tale, but before I get started with same, I might do well to remind you youíre here to hear about New Holland Dragonís Milk Bourbon Barrel Stout. That beer is intricately interwoven with the story I am about to tell.
It was a dark and stormy night as I sat at the bar at Taco Mac, sipping the last of my delightful EinstŲk Icelandic Toasted Porter. This was to be the third and final beer I drank here this evening. Was to be. Fate, however, had other plans for me that night. The weather had been rather pleasant earlier that evening when I made the trek to Taco Mac (I walked). While I was sipping my porter, however, the many TVs on the walls of Taco Mac all lost their signal. Had some foreign power taken out our satellites? No, the weather had turned ugly.
I paid my check and tried to hail Uber and Lyft, but there were none available. Finally, I got a hit from Lyft, but it was going to take some time. I was walking out the door to check the weather, perhaps to see if a walk home might be possible, but there were gusts of wind and sheets of rain and thunder and lightning. I gave it up as a bad job. Just as I opened the door, a police officer was walking in simultaneously. I looked at him, he looked at me. I turned around, and I think he thought I did so because I saw him. He gave me the stink eye, so I did the only thing any rational person could do in such a predicament-I ordered another beer. That beer was, of course, New Holland Dragonís Milk Bourbon Barrel Stout.
At this point I will remind the reader that I was stuck at Taco Mac in a storm. If you are going to get stuck anywhere, I recommend Taco Mac. The Taco Mac app showed that I had never had New Holland Dragonís Milk Bourbon Barrel Stout here before. Odd, that seemed. I checked the beer in on Untappd. What ho! I had never checked it in there, either. How puzzling.
The beer was amazing on tap. Thick and rich with waves of vanilla, wood in the nose and in the palate incredibly so. It was big and boozy and dark fruity and delicious and ended with notes of bourbon and a lovely alcohol warmth. I savored it and enjoyed it until Lyft arrived. I drained my glass, walked out the front door, got into the car, and...the look on that officerís face! When I am drinking beer at Taco Mac, I leave my car at home.
When I got home, I checked my spreadsheet on which I track all my beers imbibed and...I had never had New Holland Dragonís Milk Bourbon Barrel Stout before!!! It was True! I had had some of the variants before, yes: Dragonís Milk Reserve Cherry Chocolate, Dragonís Milk Reserve with Coffee and Chocolate, and New Holland Dragonís Milk Reserve Coconut Rum Barrel Stout. In fact, when I glanced at my review of the Cherry chocolate variant from 2018, I read that I remarked then that I had never had the original, but had a bottle of same in my beer fridge.
This led me on a search through my beer fridges and lo and behold, a vintage 2013 bomber bottle of Dragon's Milk which I purchased but somehow never drank. I popped it open about a week later and must say it is wonderful with age!
The label on my bottle of Dragonís Milk Reserve does say 2013 vintage on the back, which is how I know how old it is. It further says:
A barrel-aged stout with roasty malt character intermingled with deep vanilla notes, all dancing in an oak bath. Pairings: red meat, smoked foods, balsamic, rich cheese & dark chocolate.
On their website, New Holland further adds:
Throughout the ages, the term Dragonís Milk has been used to describe potent ales and elixirs worthy of celebration Ė a reward at the end of the journey. We are proud to be stewards of that ancient tradition today, hand-crafting each batch of Dragonís Milk Bourbon Barrel-Aged Stout in Holland, Michigan. The best liquid in our house is now yours.
They also call this beer the best selling bourbon barrel aged stout in America. My bottle lists an alcohol content of 10% by volume on the label, but the website says the beer is now 11% with 30 IBUs. I have no odea what I paid for the bomber, but I did see 4-packs of this beer at target just yesterday for $14.24. I paid $8 for my 11-ounce draft at Taco Mac.
New Holland Dragonís Milk Vintage 2013 pours to a jet-black color with a light head of creamy foam and a nose bursting with dark fruity raisin and woody oak. Taking a sip, the beer is smooth and creamy, so woody it leaves splinters in your tongue, raisiny, laced with vanilla, and finishes with a big boozy bourbon hit. Wow!!!!
How do these things happen to me? I'm sure I don't know. But in this case, Iím glad that they do, and glad I got to enjoy New Holland Dragonís Milk young and old a week apart.
Now if youíll excuse me I must go, off in search of my next beery adventure.
Glad I tried it?
T
Would I rebuy it??
*Pricing data accurate at time of review or latest update. For reference only, based on actual price paid by reviewer.
(B)=Bottled, Canned
(D)=Draft