Narragansett Autocrat Coffee Milk Stout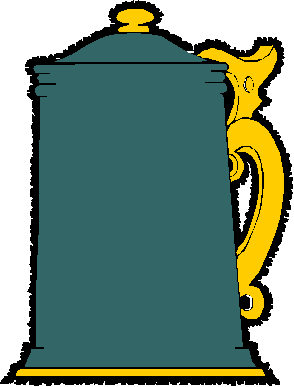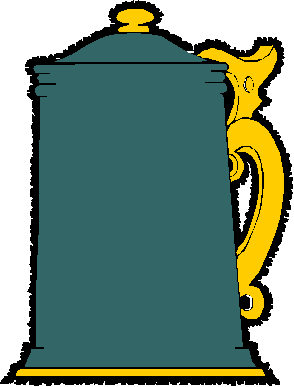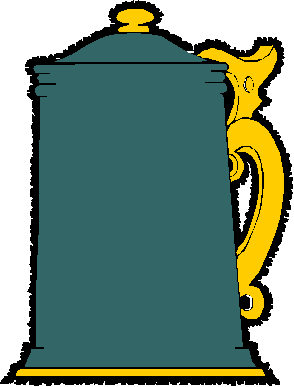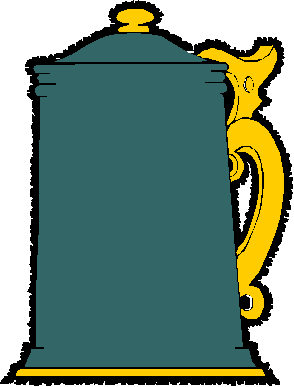 Review Date 2/10/2014 Last Updated 11/23/2018 By John Staradumsky
True story. There I was back in the mid-eighties sometime, probably around 1985 or 1986. I was in a convenience store in Portland looking for….wait for it….beer. It was my first trip to Maine, and I was there with my girlfriend of the time. She asked me to pick up some coffee milk for her, and so I sought to oblige, but could not find the stuff.
Now, I realized of course that coffee milk was a Rhode Island specialty, but let's face it, I was in Maine, only a scant few hundred miles from home. Surely they would have coffee milk here? Judging from the reaction of the storeowner when I asked him, no. "Coffee milk? Like milk you put in your coffee? "He asked. It turned out my girlfriend wasn't getting her coffee milk that day.
Coffee milk, you see, is a uniquely Rhode Island drink. Think of chocolate milk, except it's made with coffee syrup instead of chocolate syrup, with the end product tasting not all that dissimilar to coffee ice cream. It's the syrup that's the key ingredient, you see, and in Rhode Island there have historically been two behemoths in the coffee syrup business: Autocrat and Eclipse.
"You'll smack your lips when it's Eclipse" was a slogan that I grew up with, and in fact I lived only ten miles or so from their plant in Warwick. Autocrat of Lincoln, Rhode Island was the other major brand of coffee syrup, and "a swallow well tell you" of the inherent goodness of their products. In 1991 Autocrat bought out Eclipse, just in time for coffee milk to be declared the official state drink of Rhode Island in 1993.
By now, you've probably heard enough about coffee milk and want to hear about the beer. We aims to please, so about beer you shall hear, and that beer is Narragansett Autocrat Coffee Milk Stout, a beer inspired by good old Rhode Island coffee milk. Narragansett Autocrat Coffee Milk Stout is not made with coffee milk syrup, although that would be interesting as the sugars in the syrup would add fermentables. It is instead a milk stout/sweet stout made with real Autocrat coffee. Here's what Narragansett says about the beer on the can:
When Autocrat was started in 1895, founder Frank O. Feld was drawn to the word autocrat, one who rules with undisputed sway. It was then that their most delicious flagship product, Autocrat Coffee, got its name.
Throughout the 1900s, 'Gansett and Autocrat were the beverages of choice in New England. We present here our collaborative Coffee Milk Stout, a flavorful and smooth dark ale that pays homage to our shared heritage, while celebrating the art of craft brewing.
A swallow will tell you!
Narragansett Autocrat Coffee Milk Stout has 30 IBUs and 5.3% alcohol by volume. It has a suggested list price of $8.99 for a six-pack of 16-ounce cans, which is a good deal these days. It is a limited edition brew and contract-brewed by Genesee in Rochester, New York.
Narragansett Autocrat Coffee Milk Stout pours to a jet black color with a moderate creamy tan head formation and a very coffeeish roasty nose. Taking a sip, the beer is medium in body and lightly creamy with a pronounced roasted coffee, almost chicory like flavor, and a mild sweetness. It reminds me of good old autocrat coffee from Rhode Island. In the finish, more bitter roasted malt emerges along with some herbal grassy hops. Perhaps the only criticism is that it could use just a bit more body, but other than that I am really, really enjoying this beer.
I love every aspect of this beer, from the beautiful retro labeled cans to the luscious dark roasty stout packed inside to the bargain price. This is a limited edition beer, though, so get it while the getting's good. Because two great Rhode Island traditions like Narragansett and Autocrat in one delicious beer just won't last long.
Update 11/23/2018: Narragansett beer is now sold in Georgia, and I picked up a six-pack of kinger cans at Total Wine for $11.99 on Black Friday.I popped one open that same night. This delciously smooth and creamy chocolaty coffeeish stout was just a few weeks old; my cans are stamped Hi Neighbor! 11/01/18. This may well be my favorite Narragansett beer and will be a staple here chez Bruguru for sure!
Glad I tried it?
T
Would I rebuy it??
*Pricing data accurate at time of review or latest update. For reference only, based on actual price paid by reviewer.
(B)=Bottled, Canned
(D)=Draft