Maximus Colossal IPA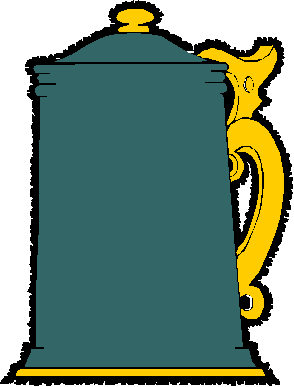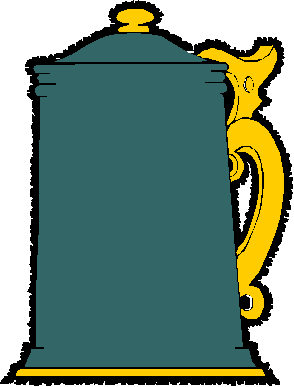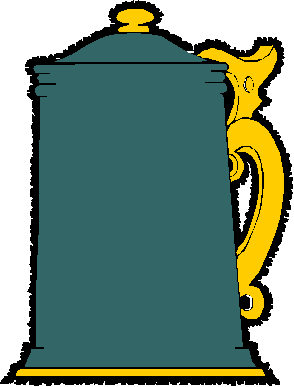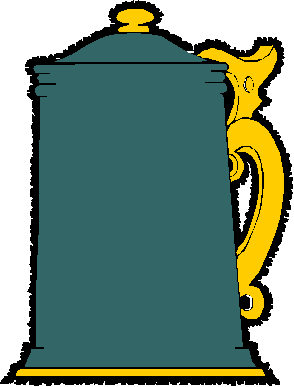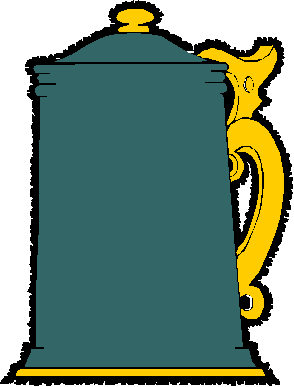 Review Date 8/11/2005 Last Updated 2/13/2022 By John Staradumsky
As I gear up for my third review of the night, Iím pretty much trying to break out of a funk here. So far, the nightís imbibing has been fairly average. Times have been stressful lately, and a relaxing night tapping the keys and listening to Chicago seems just what the doctor ordered. But the beer has been average (aside from an excellent nip bottle of Corsendonk Christmas Ale ).

Wanting to kick things up a notch (thanks Emeril), I have just now popped open a bottle of Lagunitas Maximus IPA. Itís a big bottle, too. A 22-ounce ďbomberĒ bottle, perfect for two, or maybe one if youíre really thirsty. And for such a big beer, I have an equally big glass, a 20-ounce ďtrue pintĒ glass I picked up at Boston Beer Works years ago. The idea is that this is a true pint glass, because it allows room for a full 16 ounces of beer plus the head.

And what a fitting glass for Maximus. This is a bigger, better IPA from Californiaís Lagunitas (who already have one IPA). This one isnít a super IPA by any means (at just 72 IBUs), but it will still wake you up and slap you in the face with a puckering, quenching bitterness and rich malt character.

So letís go ahead and dive right in, shall we?

As I gently decant a generous portion of this gustatory delight into my glass, a generous wave of toasty malt notes and bitter, herbal hops assault my olfactory senses. A light head formation appears, and deposits a generous layer of Brussels lace on the sides of the glass. Ah, pure bliss.

I take a sip, and Iím in heaven. An assortment of delicious malt flavors initially assault the tongue. Rich, chewy caramel to be sure, but more than that a wonderfully toasty malt flavor that permeates the brew. And what about hops? You canít have an IPA without hops, after all.

Theyíre here, minty and slightly grassy in flavor, and of course bitter. Especially in the finish, where they linger nicely on the tongue and balance the beer perfectly. To be sure, the bitterness wonít be considered overpowering by experienced beer geeks, but it will be noticed. And it does blend so wonderfully with the toasty malt flavors.

Alcohol is about half again as strong as most beers at 7.5%. I really, really like this beer, and Iím giving it five stars. Sure, itís not as big and hoppy as some super-IPAs, but it is so perfectly balanced between bitter, grassy, herbal hops and caramel and toasty malt that you could just drink glass after glass. Balance is a beautiful thing, after all.

Just the thing to snap you out of an average evening, and propel you into Maximus overdrive.
Update 2/13/2022: Lagunitas Maximus IPA is now Maximus Colossal IPA! The beer was formidable enough when I reviewed it almost 17 years ago at 7.5% ABV; today it is stronger still at 9%. When I saw a six-pack at Total Wine for $9.99 well, yeah, that went right into my cart. From the label:
There is a tide in the affairs of big IPAs which posits that a flood of hops leads to a fortune if liquid. In our XXV+ years of brewing big IPAs we've learned this to be mostly true, with one big caveat: balance is everything. We believe Maximus to be exactly that. Et tu? Let us know. 707. 769.4495
Lagunitas Maximus 2021 pours to a beautiful burnt umber color with a thick head of creamy foam and a nose of earthy, herbal hops. Taking a sip, the beer is medium to full in body with a firm caramel maltiness, then resiny, herbal earthy vegetal hop character with a long dry lingering bitterness. Excellent and a steal at $9.99 a six-pack. It's infused with green leafy hops, bitter, and malty. There's your balance. A wonderful and underappreciated beer indeed! On its own merits this one gets 4.5 for style from me, but I'll bump it up to a full five thanks to the bargain basement price.
Glad I tried it?
T
Would I rebuy it??
*Pricing data accurate at time of review or latest update. For reference only, based on actual price paid by reviewer.
(B)=Bottled, Canned
(D)=Draft