Ladenburger Weizenbock Hell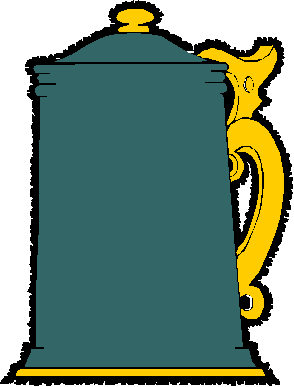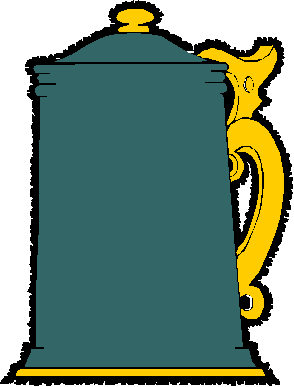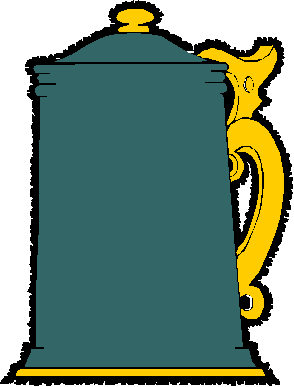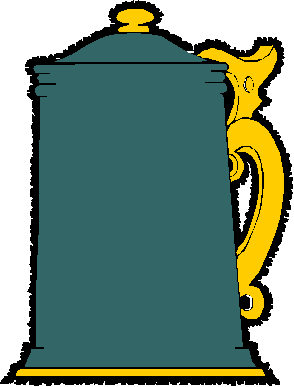 Review Date 12/10/2019 By John Staradumsky
For Christmas of 2015, my wife bought me a really cool present: BeerAdvent Calendar 2015 from Kalea. In truth, my wife got me a lot of nice presents (she's the best wife ever), but the nice thing about the Beer Advent Calendar is you get it early. You have to, since it's comprised of 24 different imported German beers in a box with little doors that you open, one per day from December 1st through December 24th. All of the beers are listed on the side of the carton, however, so be careful not to look and spoil the daily surprises!
I love German beer more than beer from any other country on Earth, so this was definitely right up my alley. I have managed to get my hands on one of these calendars each year since, and have never been disappointed. Overall, this is an amazing way to sample 24 German beers over 24 days, and I look forward to it every year. For the first three years, I've found these at Costco in Georgia and paid $59.95 for the box. Last year, though, we were in Spring Hill Tennessee and I saw these on a pallet at the local Costco in mid-October. I grabbed one there to make sure I didn't miss out. They were up $5 to $64.95 (and indeed, when I did see them at the new Costco in Woodstock, Georgia a month later they were the same price). This year, I found them earlier than ever (September 26th) and bought one at Costco here in Georgia for $63.95, though curiously they were down to $59.95 on my next visit.
That might sound steep, but when you distribute that price over 24 different half liter cans, it only works out to $2.66 per can. Not a bad deal at all looked at that way. It certainly does not stop these from selling; a follow up trip to my local Woodstock Costco a few weeks after I saw them and there they were: gone!
For 2019, there are six new beers in the mix and 18 returning favorites. I do like this, because there are a lot of the beers that I really enjoy, and want to enjoy again. It's like 18 old friends and 6 news ones in the same box. What's better than that?
When I opened the Day 8 door, I spied a can of Ladenburger Weizenbock. Exciting! This was the beer I was most eager to try when I bought the calendar and reviewed the beers included (there is a single bock too that I'm looking forward to). When I studied the can label, I saw these words:
Honored as one of the World's best Weizenbock beers.
That's quite a claim friends, especially when considering the competition. Aventinus of course comes to mind, but also Ayinger Weizenbock and a beer I recently discovered, Riegele Augustus. How would Ladenburger Weizenbock fare against these world calls beers?
Here's what the brewery says about Ladenburger Weizenbock on their website:
A classic, top-fermented, golden yellow bock beer, which won several awards in Europe and the World. Three times in a row (2014/2015/2016) the European Beer Star Gold Award and at the World Beer Cup 2016 in Philadelphia/Pennsylvania Gold Award as the best Weizenbock in the World.

Appearance, Aroma and Taste

This beer has a fine-pored head that is very stable and creamy. It pours to a golden yellow hue with just the right degree of yeast turbidity. The beer's aroma is typically top-fermented and fruity, with a hint of banana. On the palate it is harmonic, full-bodied, robust and tangy, and exhibits a balanced, aromatic malt character. It has a gentle aftertaste and a mild finish with a fine balance between malt and hops. A top-fermented bock beer of outstanding quality.
My can from the Beer Advent Calendar is listed as 7.4% by volume. My can is stamped EXP 05/2021.
Ladenburger Weizenbock Hell pours to a hazy yellow color with a thick fluffy white head of foam and boatloads of bubble gum and clove in the nose. Taking a sip, I get more of both in the palate, tart crackery wheat, banana, vanilla, and a warm alcohol finish.
One of the best Weizenbocks in the world? I'm not so sure, but it is definitely one of the best beers ever in this calendar, and maybe, just maybe, ranks up there with the best.
I'm greatly enjoying my Beer Advent Calendar 2019 with the day 8 beer. Here's looking forward to the remaining 16, and another assortment of 24 in 2020. We'll be on the lookout next year at Costco once again! Follow them on their Facebook page.
The beers of the 2019 Beer Advent Calendar:
Day 1 Kauzle Helles Lager
Day 2 Hohenthanner Blau Weisse
Day 3 Schnaitl Brau
Day 4 Memminger Gold Marzen
Day 5 Kress Bayrisch Zwickel
Day 6 Erlkonig Hell
Day 7 Perlernzauber German Pale Ale
Day 8 Ladenburger Weizenbock Hell
Day 9 Burgerliches Brauhaus Altbairisch Hell
Day 10 Hosl Marzenbier
Day 11 Ankerbrau Nordlingen Grandl Helles Lagerbier
Day 12 Graminger Kirta Dunkles Weissbier
Day 13 Herrnbrau Jubilaums Sud
Day 14 Zwonitzer Rauchbier
Day 15 Edel Bayer Urtyp Hell
Day 16 Herrngiersdorf Hallertauer Hop Cuvee
Day 17 Schwarze Tinte Collab Stout
Day 18 Kurpfalz Bräu Helles
Day 19 Loncium Vienna Style Lager
Day 20 Propeller Bier Turbo Prop Pilsner
Day 21 Egerer Baren Weisse
Day 22 Schlossbrau Rheder Original Pils
Day 23 Wittmann Urhell
Day 24 Kartauser Doppelbock Dunkel
Glad I tried it?
T
Would I rebuy it??
*Pricing data accurate at time of review or latest update. For reference only, based on actual price paid by reviewer.
(B)=Bottled, Canned
(D)=Draft