Redneck Christmas Stout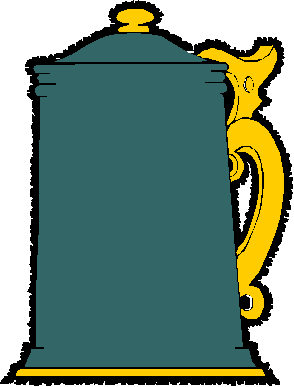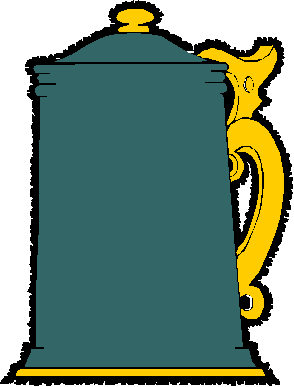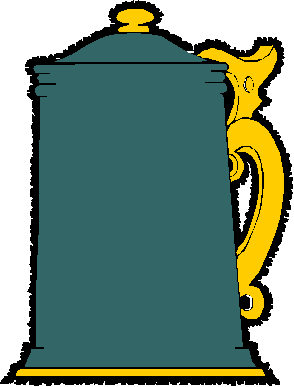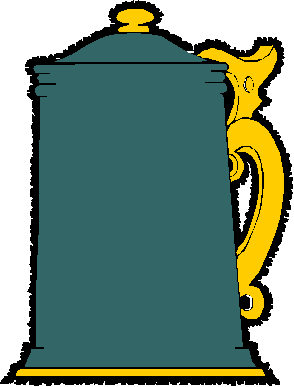 Review Date 1/20/2016 Last Updated 11/28/2021 By John Staradumsky
OK, Christmas is over but if youíre like me youíre still enjoying your stash of Christmas beers. The cold weather arrived late this year in Georgia (we had 70s throughout December), and as I like to enjoy winter seasonals when its actually winter, Iím still drinking mine. That said, I did squeak in a bottle of Jekyll Redneck Christmas Stout before Christmas. Itís the preferred beer of Rudolph the Redneck reindeer, and its kind of growing on me, too.
Jekyll Redneck Christmas Stout was one of two interesting beers Iíve enjoyed this winter that included peppermint as an ingredient. The other was Ballast Point Peppermint Victory at Sea, and it was quite different from the Jekyll beer. Jekyll is located in Alpharetta, Georgia, right around the corner from my office, so Iím pulling for the home team, though I did enjoy both beers. Theyíre both quite good, though surprisingly the Ballast Point was $2 less than the Jekyll.
From the brewery website:
This Stout is comprised with a little bit of everything Ė tones of chocolate & roasted malts along with hints of coffee & cream texture from oats. The medium hop bitterness supports the robust flavors which display the complex layers. Add mocha coffee & peppermint and it magnifies the roast & chocolate.
Ingredients:
Malts Maris Otter, Chocolate, R. Barley
Hops Magnum, Cascade, Nugget
Jekyll Redneck Christmas Stout has an alcohol content of 8% by volume with 58 IBUs. I paid $11.99 for a 22-ounce bomber bottle at Total Wine, which is $2 more than the beer should be priced.
Jekyll Redneck Christmas Stout pours to a jet black color with a thick creamy tan head of foam and a robust roasty nose laced with bright peppermint. A thick layer of Brussels Lace forms on the sides of my glass and follows the liquid all the way to the bottom. Taking a sip the beer has huge roasty notes up front, mostly coffee like really with dark chocolate notes and bright peppermint poking through. The peppermint is not sweet like a candy cane though but rather just leafy minty.
The beer finishes very roasty bitter and a tad creamy. All in all, this is a wonderful holiday beer sort of like an Andyís chocolate mint if you will, taken with a cup of coffee and much more roasty. Intensely roasty even. I just love the way the beer is permeated with bright mint against dark roast.
I would give this beer 5 stars overall but I will take off a half star for the overpricing. Still, I would be lying to you if I said I wouldnít buy it again, because next year I surely will. Kudos for the neat label and calling it a Christmas beer. Then too, It was a sheer delight enjoyed in front of my Christmas tree while watching Rudolph. The Red-Nosed (not the Red-Necked) Reindeer.
Update 7/26/2018: Last November, I stopped by the Jekyll brewery and picked up a six-pack of Redneck Christmas stout. As I recall, it wasn't cheap there, either ($12 or $13). I had to have it, though. This is fast becoming one of my favorite Christmas beers, and I'm enjoying a can for Christmas in July. The chocolate and peppermint are really popping, and I can almost hear the Christmas carols playing as I imbibe....
Update 12/13/2018: Jekyll Redneck Christmas Stout on tap at Taco Mac? Get out of here! Eight bucks a glass does not seem to pricey. And you thought it was good in the bottle (or can).....
Update 11/28/2021: Last year, my beloved Jekyll Redneck Christmas Stout was nowhere to be found. I looked high and lo but alas, thanks to Covid, the brewery apparently could not get enough cans to package it. Luckily I had a few cans left from the year before so I was not completely deprived of this local treat. This year, I was overjoyed to spy cases at Tota Wine on Black Friday, and a six-pack went straight into my cart. A bit more pricey at $13.99, but what hasn't gone up these days? As wonderful as ever with roasty stout notes, chocolate, and peppermint. Not to be missed!
Glad I tried it?
T
Would I rebuy it??
*Pricing data accurate at time of review or latest update. For reference only, based on actual price paid by reviewer.
(B)=Bottled, Canned
(D)=Draft