Herrngiersdorf Hallertauer Hopfen Cuvee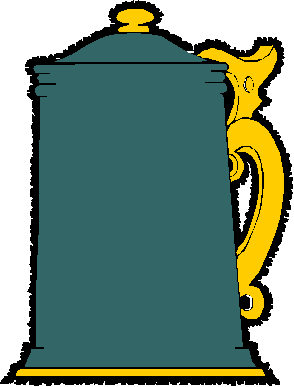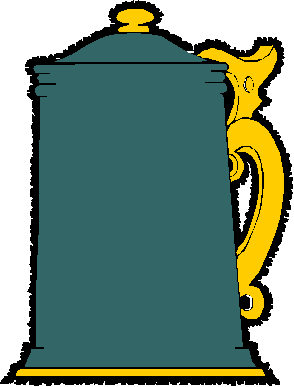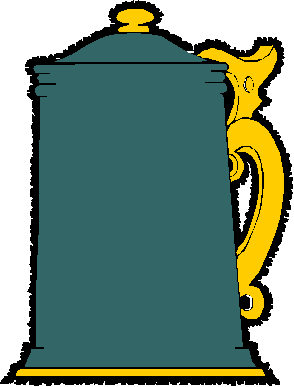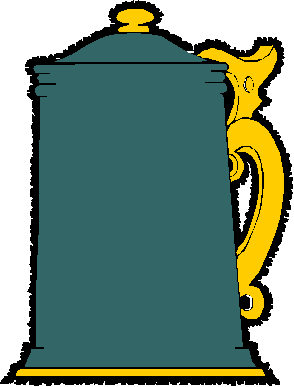 Review Date 12/21/2018 By John Staradumsky
For Christmas of 2015, my wife bought me a really cool present: BeerAdvent
Calendar 2015 from Kalea. In truth, my wife got me alot of nice presents (she's the best wife ever), but the nice thing about the Beer Advent Calendar is you get it early. You have to, since it's comprised of 24 different imported German beers in a box with little doors that you open, one per day from December 1st through December 24th. All of the beers are listed on the side of the carton, however, so be careful not to look and spoil the daily surprises!
I love German beer more than beer from any other country on Earth, so this was definitely right up my alley. I have managed to get my hands on one of these calendars each year since, and have never been disappointed. Overall, this is an amazing way to sample 24 German beers over 24 days, and I look forward to it every year. For the past three years, I've found these at Costco in Georgia and paid $59.95 for the box. This year, though, we were in Spring Hill Tennessee and I saw these on a pallet at the local Costco in mid-October. I grabbed one there to make sure I didn't miss out. They were up $5 to $64.95 (and indeed, when I did see them at the new Costco in Woodstock, Georgia a month later they were the same price).
That might sound steep, but when you distribute that price over 24 different half liter cans, it only works out to $2.71 per can. Not a bad deal at all looked at that way. It certainly does not stop these from selling; a follow up trip to my local Woodstock Costco a few weeks after I saw them and there they were: gone!
For 2018, there are six new beers in the mix and 18 returning favorites. I do like this, because there are a lot of the beers that I really enjoy, and want to enjoy again. It's like 18 old friends and 6 news ones in the same box. What's better than that?
Day 4 arrived and brought with it another intriguing specialty from Schlossbrauerei Herrngiersdorf. These are the same fine folks in years past have given us the excellent Publiner Dunkels Exportbier, a fusion of German and Irish beer culture. The brewery describes itself as "Älteste Privatbrauerei der Welt. Seit 1131." (Oldest privately held brewery in the world". Interestingly, the can does not indicate contract brewing, but says the beer was brewed in Herrngiersdorf.
The front of the can says:
Die Vier besten Hallertauer Aromahopfen vereint in einer besonderen Bierkreation.
This means "the four best Hallertau aroma hops combined in a special beer creation."
The other side of the can says:
This unique beer specialty combines the four best aroma hops from the Hallertau region in Bavaria.
Sort of the same thing, I guess. The hop varieties are not listed on the can, but the Kalea app lists them as Perle, Hallertauer Tradition, Hallertauer Mittlefruher, and Sapphire.
My can says Herrngiersdorf Hallertauer Hopfen-Cuvee has an alcohol content of 5.3% by volume. The app says 4.8% by volume, but it also says the beer has 0 IBUs, so I'm trusting the can. My can lists EXP 05/2020 for freshness dating.
Herngiersdorrf Hallertauer Hop Cuvee pours to a pale golden color with a thick rocky head of foam and a massive herbal earthy hop aroma. Taking a sip, the beer is crisp with biscuit malt up front then packed with more of the grassy hops the nose promised. A thick layer of Brussels lace forms on the sides of my glass and descends with the liquid to the bottom of the glass. The beer finishes with a long, dry lingering bitterness. The noble hop aroma here is incredible!
I'm greatly enjoying my Beer Advent Calendar 2018 with the day 4 beer. Here's looking forward to the remaining 20, and another assortment of 24 in 2019. We'll be on the lookout next year at Costco once again! Follow them on their Facebook page.
The beers of the 2018 Beer Advent Calendar:
Day 1 Erl Brau Erlkonig Hell
Day 2 Egerer Eaglebrau Weizenbier Dunkel
Day 3 Perlernzauber German Pale Ale
Day 4 Herrngiersdorf Hallertauer Hop Cuvee
Day 5 Hofbrauhaus Friesing Huber Weisses
Day 6 Egerer Edel Pils-Bierkutscher Edel Pils
Day 7 Egerer Kress St. Bonifacius Bock
Day 8 Egerer 1516 Schloss Weisse
Day 9 Zwonitzer Rauchbier
Day 10 Kauzle Helles Lager
Day 11 Kress Bayrisch Zwickel
Day 12 Schlossbrauerei Herrngiersdorf Publiner
Day 13 Alpenkonig Gold
Day 14 Hohenthanner Blau Weisse
Day 15 Herrnbrau Tradition Bayerisches Festbier
Day 16 Schlossbrau Rheder Original Pils
Day 17 Edel Bayer Urtyp Hell
Day 18 Rieder India Pale Ale
Day 19 Wittmann Urhell
Day 20 Egerer Eaglebrau Weizenbier Dunkel
Day 21 Bergbrau Pale Ale
Day 22 Kurpfalzbrau Helles Pale Lager
Day 23 Schnaitl Brau
Day 24 Kartauser Doppelbock Dunkel
Glad I tried it?
T
Would I rebuy it??
*Pricing data accurate at time of review or latest update. For reference only, based on actual price paid by reviewer.
(B)=Bottled, Canned
(D)=Draft