Palate Wrecker-Hamilton's Ale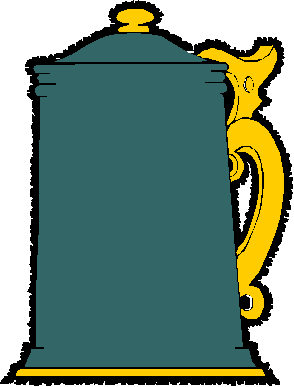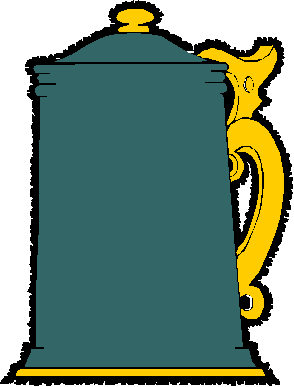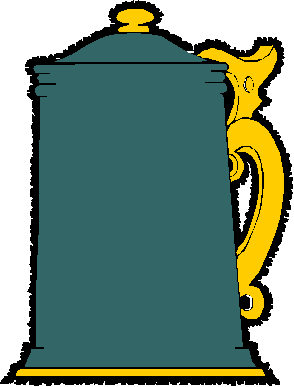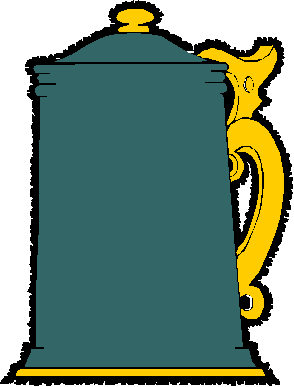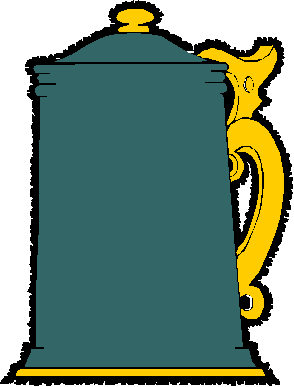 Review Date 12/28/2013 Last Updated 4/1/2020 By John Staradumsky
So earlier this year, I was a man on a mission. I was looking for a beer (two of them actually), and having troublefinding them. It's gotten like that with beer, you see. One of them was Barrel Aged Bigfoot from Sierra Nevada, the other the beer under consideration today, Green Flash Palate Wrecker, aka Hamilton's Ale. I didn't score either of them that day, but I did manage a promise from Sherlock's in Marietta, GA, to put some aide for me when they got more. They did just that, too.
I have to say, though, that Green Flash Palate Wrecker did not wreck my palate. Not even close. It did make it pretty darned happy, though. In a 2012 press release, Green Flash calls this beer a "Triple IPA" (it's not one). On their website, they say more about the beer:
Palate Wrecker was originally brewed for the Hamilton's Tavern 2nd Anniversary celebration. It's the most complicated West Coast–inspired IPA we have ever brewed—mashing and sparging with hopped wort, in addition to our hop layering regimen for IPA. By popular demand, it is now released for the world to enjoy.
In their press release that I found on Beerpulse.com, Green Flash does describe an interesting production process for Palate Wrecker:
"a double brew to make a single beer. First, there is a single infusion mash and subsequent boil at 65 IBU with Columbus and Centennial hops. Then a second, duplicate mash using the 65 IBU wort instead of water and another 65 IBU boil using the same hop schedule. The result is a higher gravity beer with kettle caramelizing in place of crystal malts, an elevated hop flavor and bitterness that could not be achieved in a single brew."
Green Flash Palate Wrecker is a mighty brew at 9.5% alcohol by volume and "100+" IBUs. It is pricey enough; I paid $9.99 for a four pack of 12 ounce stubby bottles.
Green Flash Palate Wrecker pours to a bright orange color with a thick rocky head formation of cauliflower foam and a hugely fragrant nose of lemongrass and malt. Taking a sip, this one has a huge caramel malt component up front that at least momentarily fends off the massive hop attack to come. The hops jump in quickly and they are amazing in their variety as well as intensity: citrusy lemon and grapefruit, big piney resin, and then in yet another wave grassy herbal and finally intensely, very intensely bitter. I expect the latter is the source of the "palate wrecker" nomenclature.
This beer is huge in hop flavor and aroma. They both permeate the beer, and in many aspects. I can see this is a big beer, but the malt deceives you and while there is a hint of alcohol warmth in the finish; Green Flash Palate Wrecker doesn't seem its 9.5% alcohol content. Just an amazingly hoppy beer (I know, I keep saying that), but really it just screams hops at you all throughout.
In many ways, this one reminded me of the very first Green Flash brew I ever tasted, Green Flash Imperial India Pale Ale. At l3east specs-wise, the beers are not all that dissimilar, with the Imperial India Pale Ale boasting 101 IBUS and 9.4% alcohol by volume. They both feature a very assertive hop presence as well. So, if you can't find Palate Wrecker, you can improvise with the Imperial India Pale Ale. Still and all, I wouldn't stop looking for the Palate Wrecker. You really want to try this beer. Trust me.
Update 4/1/2020: Yikes! Rummaging through DBR Prime I found a Green Flash Palate Wrecker with about 6 and a half years of age on it! The nose reveals ever so slightly oxidized malts, and I got a hint of that in the palate, too. Caramel malts are well preserved but the massive bitterness really saves the day. A little aromatic hop character is present, but most of all I am getting a huge long dry lingering bitter finish. In some ways this has improved with age. Wonderful! Lightly citrusy. Resiny. Massive waves of bitterness. The beer keeps coming at me!
Still wrecking palates after all these years.....
Glad I tried it?
T
Would I rebuy it??
*Pricing data accurate at time of review or latest update. For reference only, based on actual price paid by reviewer.
(B)=Bottled, Canned
(D)=Draft