Graminger Deife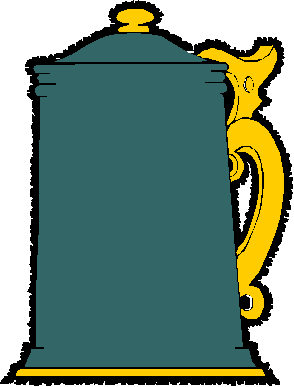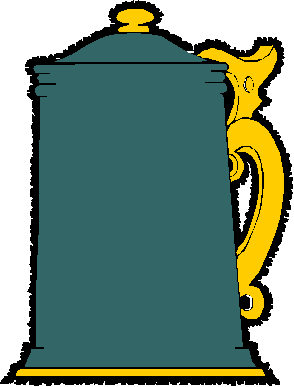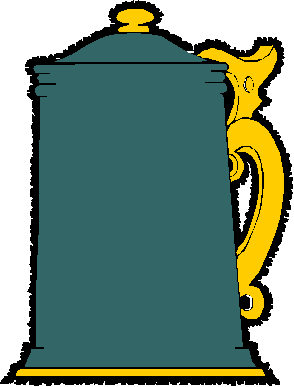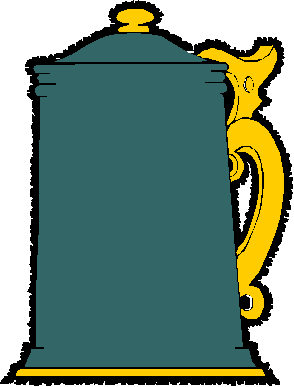 Review Date 3/24/2023 By John Staradumsky
For Christmas of 2015, my wife bought me a really cool present: BeerAdvent Calendar 2015 from Kalea. In truth, my wife got me a lot of nice presents (she's the best wife ever), but the nice thing about the Beer Advent Calendar is you get it early. You have to, since it's comprised of 24 different imported German beers in a box with little doors that you open, one per day from December 1st through December 24th. All of the beers are listed on the side of the carton, however, so be careful not to look and spoil the daily surprises!
I love German beer more than beer from any other country on Earth, so this was definitely right up my alley. My one criticism of the calendar is there are not enough bocks and doppelbocks (not fair!), but otherwise it's just an amazing way to sample 24 German beers I've never seen before. I get mine at Costco here in Georgia and pay on average $59.95 for the box. That might sound steep, but when you distribute that price over 24 different half liter cans, it only works out to $2.50 per can. Not a bad deal at all looked at that way.
Except that this year, the calendars were a bit more expensive. I found them at Costco earlier than I ever had before, in the first week of September. The prices had gone up by $10, and I shelled out $69.95 for the 2022 edition. That did not phase me in the least, first of all because just about everything has gotten more expensive this year. Then too, the calendars really have not had a price increase in the 7 years I have been buying them (this is my 8th calendar). This year's price of $2.92 per can is still a bargain for beers from small German brewers I might never otherwise get to enjoy.
On December 6th, I opened my Day Six door to find a can of Graminger Deife from Graminger Weissbrau of Graming, Bavaria. Except, of course, that this beer is not a wheat beer-it is a Märzen. This brewery and this beer have an interesting history. The brewery is run and the beer is made by women, something still unusual in the brewing industry. That is a shame, because "brewsters" (female brewers) were common in the earliest days of brewing beer. SInce 1959, the "Deife" (devil) has been a symbol of Graminger beers. The brewery further elaborates on their website:
Aus dieser Geschichte heraus ist 2018 ein Bier entstanden, der Graminger "Deife". Die drei Detter-Schwestern haben dann den Deife sozusagen als Markenzeichen für jedes Bier ein wenig abgewandelt und in die aktuellen Bieretiketten übernommen.
Which means:
From this story, a beer was created in 2018, the Graminger "Deife".The three Tetter sisters then modified the Deife a little as a trademark for each beer and incorporated it into the current beer labels.
And of this "Deife" beer Graminger says:
Das Märzen war vor Erfindung der Kältemaschine das letzte Bier der Brausaison. Zur Herstellung waren Temperaturen unter 10˚C notwendig, die auch mit Stangeneis aus den Eisweihern der Brauereien nicht erreicht werden konnten. Um das Bier auch über den Sommer hinweg haltbar zu machen, wurde der Alkoholgehalt etwas erhöht und mehr Hopfen zugegeben. Das rötlich-goldene Graminger Märzen präsentiert sich mit karamell-honigartigen Geschmack und einer feinen, aber präsenten Hopfenbittere.
Which means:
The Märzen was the last beer of the brewing season before the invention of the chiller. For production, temperatures below 10°C were necessary, which could not be achieved even with ice cream from the ice ponds of the breweries. In order to preserve the beer over the summer, the alcohol content was slightly increased and more hops were added. The reddish-golden Graminger Märzen presents itself with a caramel-honey-like taste and a fine, but present hop bitterness.
As to the beer, it is again a Märzen in style, and up to and including this beer the breakdown of styles I have received in these calendars since 2015 is as follows:
Dortmunder 7 4%
Munich Helles 39 22%
Oktoberfest 29 17%
Munich Dunkles 11 6%
Hefeweizen 11 6%
Dunkelweizen 11 6%
Zwickl/Kellerbier 10 6%
Kristalweizen 3 2%
Pilsner 17 10%
Bock 1 1%
IPA 5 3%
Doppelbock 5 3%
Maibock 3 2%
Pale Ale 6 4%
Weizenbock 3 2%
Vienna Lager 3 2%
Imperial Pilsner 3 2%
Steinbier 1 1%
Stout 3 2%
Rauchbier 3 2%

Graminger Diefe has an alcohol content of 5.6% by volume according to the can label. My can is stamped EXP 2024/03. My cans this year do not all have the same best by date. This is the second beer I have had from Graminger, the first being Graminger Kirta which also came from a Kalea calendar. I would love to see more Graminger beers in the future.
Graminger Deife pours to a bright orange color with a thick fluffy white head and a nose of caramel malt and toasted nuts. Taking a sip, the beer is medium in body, appropriate to the style. It shouts at you with deep seated notes of toasted nuts and caramel, and fresh baked bread. It finishes balanced with grassy bitter hops and makes you want another sip.
I'm greatly enjoying my 8th annual Beer Advent Calendar with the day 6 beer. Here's looking forward to the remaining 18, and another assortment of 24 in 2023. We'll be on the lookout next year at Costco, and following the beers on their Facebook page.
The beers of the 2022 Beer Advent Calendar:
Day 1 Schnitzlbaumer Lagerbier Hell
Day 2 Kuchlbauer Turmweisse
Day 4 Kurpfalz Bräu Kellerbier
Day 5 Schwarze Tinte Collab Stout
Day 6 Graminger Deife
Day 7 Landgang Helle Aufregung
Glad I tried it?
T
Would I rebuy it??
*Pricing data accurate at time of review or latest update. For reference only, based on actual price paid by reviewer.
(B)=Bottled, Canned
(D)=Draft