Fürst Carl Pils Unfiltered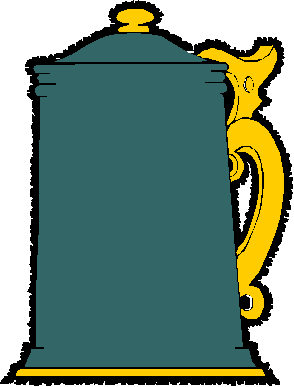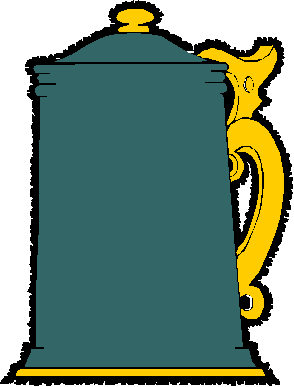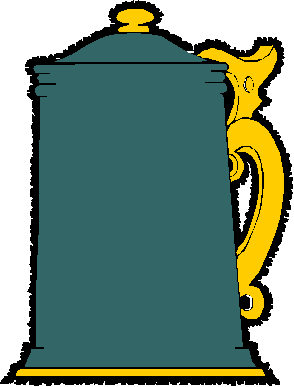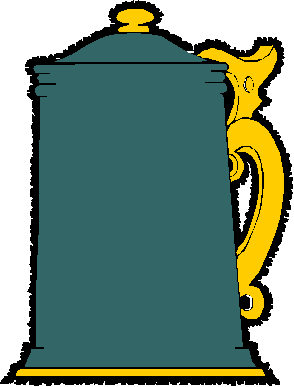 Review Date 2/25/2023 By John Staradumsky
For Christmas of 2015, my wife bought me a really cool present: BeerAdvent Calendar 2015 from Kalea. In truth, my wife got me a lot of nice presents (she's the best wife ever), but the nice thing about the Beer Advent Calendar is you get it early. You have to, since it's comprised of 24 different imported German beers in a box with little doors that you open, one per day from December 1st through December 24th. All of the beers are listed on the side of the carton, however, so be careful not to look and spoil the daily surprises!
I love German beer more than beer from any other country on Earth, so this was definitely right up my alley. My one criticism of the calendar is there are not enough bocks and doppelbocks (not fair!), but otherwise it's just an amazing way to sample 24 German beers I've never seen before. I get mine at Costco here in Georgia and pay on average $59.95 for the box. That might sound steep, but when you distribute that price over 24 different half liter cans, it only works out to $2.50 per can. Not a bad deal at all looked at that way.
Except that this year, the calendars were a bit more expensive. I found them at Costco earlier than I ever had before, in the first week of September. The prices had gone up by $10, and I shelled out $69.95 for the 2022 edition. That did not phase me in the least, first of all because just about everything has gotten more expensive this year. Then too, the calendars really have not had a price increase in the 7 years I have been buying them (this is my 8th calendar). This year's price of $2.92 per can is still a bargain for beers from small German brewers I might never otherwise get to enjoy.
On December 3rd, I opened my Day Three door I and beheld a can of Fürst Carl Pils Unfiltered. This is the second beer from Ellingen that I have seen in the calendars, the first being Fürst Carl Kellerbier in the 2020 edition. Then too, Schlossbrauerei Ellingen is a castle brewery. What's better than beer brewed in a castle? Why, drinking beer brewed in a castle, of course! While this is the third new beer in a row in the 2022 calendar, it really is not all that "new". An unfiltered pilsner is not all that different from a Kellerbier (also unfiltered).
When I look at the Schlossbrauerei Ellingen website, I do not see a listing for an unfiltered version of their classic Pils. I am reading in a few places that it is a special version for the 2022 Kalea calendar. Here is what the brewery has this to say about their Pils on their website:
Hoppy accents and a fine bitterness, slender and elegant: this is our interpretation of a Pils in the mid-Franconia. The fine bitterness is owed to the aromatic hops, which are grown in the immediate vicinity of the castle brewery by our brewers.
HOPS: from Ellingen: Mittelfrüh, Select, Gold
As to the beer, it is again a Pilsner in style, and with this beer the breakdown of styles I have received in these calendars since 2015 is as follows:
Dortmunder 7 4%
Munich Helles 39 23%
Oktoberfest 28 17%
Munich Dunkles 11 7%
Hefeweizen 11 6%
Dunkelweizen 11 7%
Zwickl/Kellerbier 9 5%
Kristalweizen 3 2%
Pilsner 17 10%
Bock 1 1%
IPA 5 3%
Doppelbock 5 3%
Maibock 3 2%
Pale Ale 6 4%
Weizenbock 3 2%
Vienna Lager 3 2%
Imperial Pilsner 3 2%
Steinbier 1 1%
Stout 2 1%
Rauchbier 3 2%
Fürst Carl Pils Unfiltered has an alcohol content of 5.9% by volume according to the can label. My can is stamped EXP 2024/01.
Fürst Carl Pils Unfiltered pours to a slightly hazy golden color with a thick fluffy white head and a nose of crisp biscuit malt and earthy hops. Taking a sip, the beer is medium in body with a crisp biscuity malt character. It has some meaty yeast notes to it and finishes with a grassy, sharp hop bitterness. It is very delicious, but not all that different from their Kellerbier from previous calendars.
I'm greatly enjoying my 8th annual Beer Advent Calendar with the day 3 beer. Here's looking forward to the remaining 21, and another assortment of 24 in 2023. We'll be on the lookout next year at Costco, and following the beers on their Facebook page.
The beers of the 2022 Beer Advent Calendar:
Day 1 Schnitzlbaumer Lagerbier Hell
Day 2 Kuchlbauer Turmweisse
Day 3 Fürst Carl Pils Unfiltered
Day 4 Kurpfalz Bräu Kellerbier
Day 5 Schwarze Tinte Collab Stout
Day 6 Graminger Deife
Day 7 Landgang Helle Aufregung
Day 8 Landgang Pils
Day 9 Herrngiersdorf Hallertauer Hopfen Cuvee
Day 10 Alpen Stoff
Day 11 Hohenthanner Tannen Hell
Day 12 Teisnacher 1543
Day 13 Bambule Pilsener
Day 14 Käuzle Helles
Day 15 Hösl Marzenbier
Day 16 Herrnbrau Tradition Festbier
Day 17 Marie Hausbrendel Hell
Day 18 Graminger Kirta Dunkles Weissbier
Day 19 Kraftbierwekstatt Der Schwarze Bock
Day 20 Erlkönig Hell
Day 21 Perlenzauber German Pale Ale
Day 22 Schloßbräu Rheder Husaren-Trunk
Day 23 Flötzinger Hell
Day 24 Ladenburger Weizenbock Hell
Glad I tried it?
T
Would I rebuy it??
*Pricing data accurate at time of review or latest update. For reference only, based on actual price paid by reviewer.
(B)=Bottled, Canned
(D)=Draft