Big Bad Baptist Imperial Stout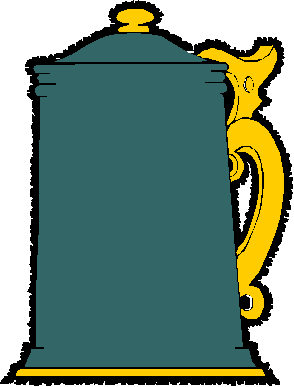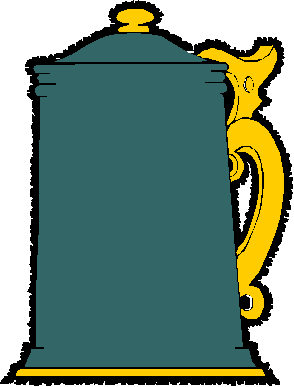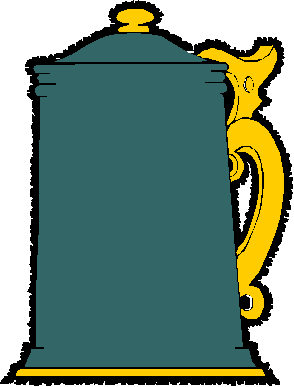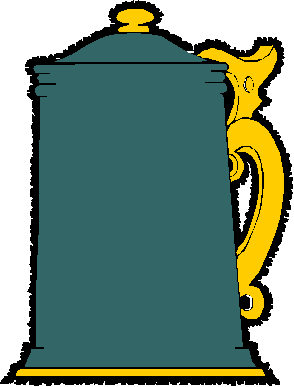 Review Date 11/23/2020 By John Staradumsky
There are a lot of reasons I could never live in Utah. Most of them have to do with the crazy alcohol laws in the Beehive State. For one thing, you canít bring alcohol into Utah you purchased in other states. Talk about a major buzzkill for craft beer lovers. In most states, if you drive at .08, you will get a DUI, and thatís fair enough. Not in Utah, though. Here itís .05. Now, by no means am I encouraging drinking and driving. I usually take Lyft or Under if Iím having more than two beers. Those two beers might get you arrested in Utah, though. Thinking of getting a kegerator so you can have fresh draft beer at home and avoid that DUI? Not in Utah you wonít; kegs are not available to the public here.
Then too, there are crazy ways in which Utah defines a restaurant (with a bar) versus a bar (with a restaurant). If they do call you a restaurant, patrons canít buy a drink without ordering food. Perhaps most famous of all, though, is the famous Utah 3.2 law. This does not, however, mean all beer sold or brewed in Utah can only be of strength 3.2% by volume. It just means that anything over that can only be sold in a state liquor store.
Which is a perfect segue into one reason I might consider living in Utah: The Epic Brewing Company of Salt Lake City. Itís November as I type this, just a few days before Thanksgiving in fact. Back in March, I had plans to go on a birthday pub crawl as I am normally wont to do, and we had a vacation planned for New Orleans the week of St. Patrickís Day. I had a brewery trail all planned out for that, as well. Sadly, Covid hit, and that was the end of that.
Not to be defeated, my wife asked me to pick out some beer from Craftshack.com, to be shipped to me (canít do that in Utah, either). One of those beers was Epic Big Bad Baptist Imperial Stout. Epic describes this as Stout with Cacao Nibs and Coffee Added and Aged in Whiskey Barrels. They further say on the label:
It's big, it's bad, it's one of the best barrel-aged stouts in the world! We take our rich and roasty Imperial stout and age it in flavorful whiskey barrels before adding copious amounts of artisanal coffee and real cacao nibs. The result is a badass beer that will blow your mind.
And they add this along the top of the can rim:
Ultra-premium. Whiskey barrel-. World renowned. Critically acclaimed. Copious coffee.
Once a special release, Epic Big Bad Baptist Imperial Stout is now sold year-round, and in cans as well as bomber bottles. I bought a can of it from Craftshack for $6.29, which isnít much more per can than the $21.49 a 4-pack Total Wine sells it for ($13.99 for a bomber), though not in Georgia. The beer has an alcohol content of 12.1% by volume with 65 IBUs. I drank my can on March 17th, a fine Imperial Stout for St. Patrickís Day!
Epic Big Bad Baptist Imperial Stout pours to a jet-black color with a thick creamy tan head and a rich coffee grind nose with hints of boozy bourbon. Taking a sip, the beer has a rich full mouthfeel that rolls luxuriously around the tongue depositing more of the coffee grind notes, cocoa powder, and boozy bourbon right on into the warming alcohol finish. All of these elements are bold but balanced, each appearing in equal measure. I loved this beer, and the only thing that kept it from a full five stars is the high price.
Epic Big Bad Baptist Imperial Stout is a wonderful sipper for sure, and I liked it so much I ordered a number of the variants. A few months ago, I ordered the Epic Big Bad Baptist Quintuple (Barrel Aged) version, which I have in my beer fridge awaiting the proper time to drink. As I type, Fedex has a 4-pack of bombers out for delivery to me (why I thought to review the original today): Bad Baptist Sextuple Barrel, Big Bad Baptist Double Chocolate Double Peanut Butter, Big Bad Baptist Pecan Pie, and Bigger Badder Baptista. Iíll be back to tell you how those are, but I am quite sure they will all beÖ.epic.
Glad I tried it?
T
Would I rebuy it??
*Pricing data accurate at time of review or latest update. For reference only, based on actual price paid by reviewer.
(B)=Bottled, Canned
(D)=Draft