Enegren Festbier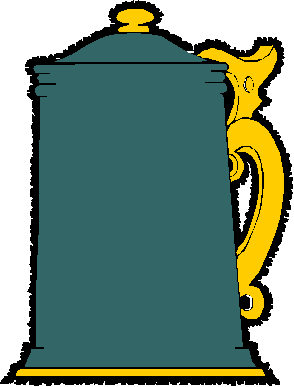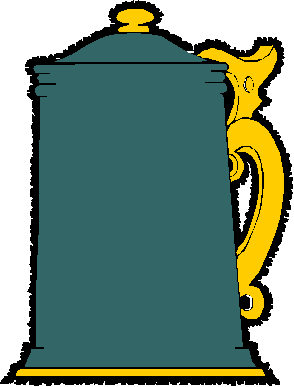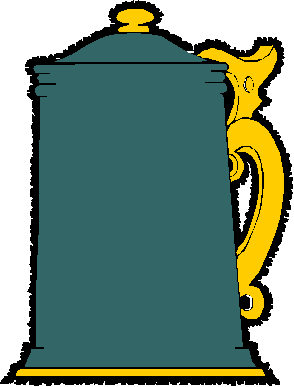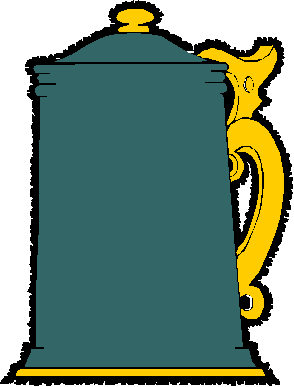 Review Date 9/29/2021 By John Staradumsky
Ein Prosit, Enegren Brewing Company of Moorpark, California! Not only do you have TWO (count 'em) Oktoberfest beers, but they are actually two very good ones to boot! Zum wohl! Enegren Oktoberfest Bavarian Style Märzen Lager is in the style served at the original Oktoberfest, and for over a century and a half after. For the past three decades or so, however, Märzen beer has been supplanted by Festbier, a lighter, paler, but usually stronger Oktoberfest beer. Based on the Helles style with a dash of Munich malt, Festbier has become the second Oktoberfest beer, and Enegren Festbier, the beer I am here to talk about today, is in that style that is now served at the Oktoberfest in Munich.
Just not in 2020. There was no Oktoberfest in Munich in 2020 thanks to Covid, and Oktoberfest was canceled in many other places, too. Here in Georgia, my beloved Helen Oktoberfest also fell victim to the Coronvairus. There was none. Truth be told, 2020 is not the first time the Munich Oktoberfest was canceled. The very first Oktoberfest took place in 1810, when Bavaria's Crown Prince Ludwig married Princess Therese of Saxe-Hildburghausen on Munich's Theresienwiese, but thanks to Napoleon and his wars it was canceled three years later. It was canceled in 1854 due to a cholera epidemic, in 1870 due to the Napoleonic wars, from 1914 to 1920 due to World War I, in 1923 and 1924 due to the war-reparations fueled hyper-inflation, and from 1939 to 1945 due to World War II. *
Now comes Enegren to tell us a little about their 2020 Enegren Festbier, influenced as it is by the lack of Oktoberfest in Munich.
You may be surprised, but our Oktoberfest Märzen is not the beer served at the Oktoberfest tents in Munich. In fact, no beer is being served at the tents in Munich in 2020. But if it was, this Festbier style lager is pretty much what you would be drinking in any of the six Munich breweries Festzelts . Though Märzen was the official beer served at Oktoberfest for over 120 years, the Munich breweries decided to make a change in the 1990s to the lighter, more easy-drinking Festbier. The Festbier is still reasonably malty, but less heavy & lighter in color than the Märzen with a bready, slightly sweet flavor rounded out by the herbal, spicy & floral qualities of the German hop varieties. This beer may look & taste different from our Oktoberfest Märzen, but they will both get you up on the table (in our Biergarten or in your kitchen) singing "Ein Prosi der Gemütlichkeit!"
As you can see on the label for the 2020 Enegren Festbier, mugs of the beer are being offered up by a gent wearing a biohazard suit under his Lederhosen. Enegren Festbier has an alcohol content of 5.8% by volume with 25 IBUs. I paid $3.49 for my can from Craftshack, and this is the only pricing information that I have. I bought this beer on October 24th, 2020, received it about a week later, and drank it on March 24th of 2021, toasting the birthday of the Beerhunter, Michael Jackson (hence the glass). I only just now realized I never fleshed out my tasting notes into a review, which I am doing today.
Enegren Festbier pours to a bright orange color with a thick fluffy white head and a soft bready malt nose. Taking a sip, the beer is smooth and malty, bready and crisp biscuity, gently nutty, and finishes with a beautiful kiss of herbal earthy hops in the finish. An excellent Festbier, and one that I'm happy bring Oktoberfest to me, even if I can't get to Oktoberfest.
*Thanks to Wikipedia in aiding my research of other years when Oktoberfest did not take place. Please donate to support them, as I do.
Glad I tried it?
T
Would I rebuy it??
*Pricing data accurate at time of review or latest update. For reference only, based on actual price paid by reviewer.
(B)=Bottled, Canned
(D)=Draft