Perlenzauber IPA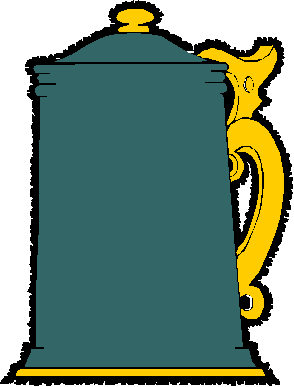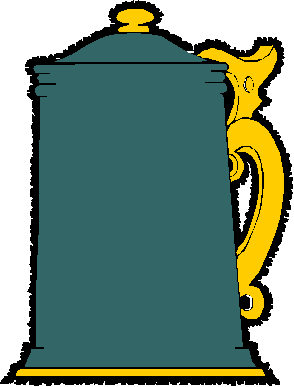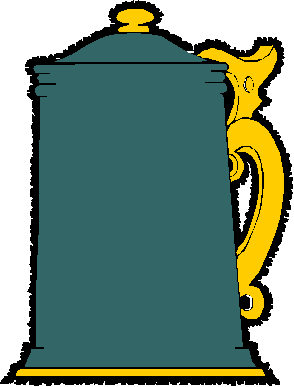 Review Date 12/31/2020 By John Staradumsky
For Christmas of 2015, my wife bought me a really cool present: BeerAdvent Calendar 2015 from Kalea. In truth, my wife got me a lot of nice presents (she's the best wife ever), but the nice thing about the Beer Advent Calendar is you get it early. You have to, since it's comprised of 24 different imported German beers in a box with little doors that you open, one per day from December 1st through December 24th. All of the beers are listed on the side of the carton, however, so be careful not to look and spoil the daily surprises!
I love German beer more than beer from any other country on Earth, so this was definitely right up my alley. I have managed to get my hands on one of these calendars each year since, and have never been disappointed. Overall, this is an amazing way to sample 24 German beers over 24 days, and I look forward to it every year. For the first three years, I've found these at Costco in Georgia and paid $59.95 for the box. In 2018, though, we were in Spring Hill Tennessee and I saw these on a pallet at the local Costco in mid-October. I grabbed one there to make sure I didn't miss out. They were up $5 to $64.95 (and indeed, when I did see them at the new Costco in Woodstock, Georgia a month later they were the same price). For 2019, I found them earlier than ever (September 26th) and bought one at Costco here in Georgia for $63.95, though curiously they were down to $59.95 on my next visit.
As with many things, 2020 proved to be a challenge for other reasons. Covid ravaged America, and one had to wonder if the 2020 Beer Advent Calendar would make it to America at all. Kalea said it would, so starting in early September, I made a weekly trek to Costco (masked, and practicing social distancing). On September 25th, there they were! I got one for myself, and one for my daughter's boyfriend, which she got him as a Christmas gift. I paid $62.99 and I am glad I did, because within a few weeks they were gone. Grab them when you see them friends!
That might sound steep, but when you distribute that price over 24 different half liter cans, it only works out to $2.62 per can. Not a bad deal at all looked at that way. It certainly does not stop these from selling, as I mentioned, they always go quickly.
For 2020, there are eight new beers in the mix and 16 returning favorites. I do like this, because there are a lot of the beers that I really enjoy, and want to enjoy again. It's like 16 old friends and 8 new ones in the same box. What's better than that?
Day 21 brought a new beer that's not a new beer in the form of Perlenzauber IPA. This is not the first Perlenzauber beer we have seen in the calendar (that was Perlenzauber Pale Ale, but that is not the reason I say this is not a new beer). No, scanning the barcode on the can brings up a description for this beer as follows, from Kalea:
Das Perlenzauber ist Gipsy Brewing Bier, welches exklusiv für den Kalea Bieradventskalender eingebraut und abgefüllt wird. Jedes Jahr wird diese Spezialität in einer anderen Braustätte gebraut. In diesem Jahr darf die vielfach prämierte Brauerei Ried aus Oberösterreich die Maischlöffel schwingen. Was sie wohl für uns zusammenbrauen?
If you don't speak German, allow me to translate:
Magic Pearl is Gipsy Brewing beer, which is brewed and bottled exclusively for the Kalea Beer Advent Calendar. Every year, this specialty is brewed in a different brewery. This year, the award-winning brewery Ried from Upper Austria is allowed to swing the brewer's paddle. What do you think they're brewing for us?
I'm a little confused here, partly because this is the first year we have seen a German IPA under the Perlenzauber label, but also because the last Perlenzauber iterations have been a pale ale (and indeed, there is a can of their pale ale in this year's calendar). Then too, we have seen Rieder IPA in past calendars, so this seems perhaps to be Rieder India Pale Ale under the Perlenzauber banner.
Perlenzauber IPA weighs in at 6% alcohol by volume, same as the Rider IPA. It is stamped EXP 2022/05. The can does say the beer was brewed by and is owned by Egerer. Rieder is not mentioned. I assume the beer was contracted out to Rieder as they say, which is a spin on Egerer sometimes contract brewing for smaller concerns.
Perlenzauber IPA pours to a dark amber color witch a thick rocky head and a grassy herbal hop nose. Taking a sip, the beer is caramel malty up front and woody, with grassy herbal hops and a lingering bitter finish. Like the Rider India Pale Ale, Perlenzauber IPA featured tasty grassy herbal German hops and bitterness as opposed to English or American ones. It is closer to the former than the latter in hop character, but there is no mistaking this as a German IPA.
I'm greatly enjoying my Beer Advent Calendar 2020 with the day 21 beer. Here's looking forward to the remaining 3, and another assortment of 24 in 2021. We'll be on the lookout next year at Costco once again! Follow them on their Facebook page.
The beers of the 2020 Beer Advent Calendar:
Day 1 Flötzinger Hell
Day 2 Furst Carl Kellerbier
Day 3 Käuzle German Pilsner Style
Day 4 Zwönitzer Steinbier
Day 5 Graminger Kirta Dunkles Weissbier
Day 6 Propeller Bier Turbo Prop Pilsner
Day 7 Egerer Jubiläumsbier 333
Day 8 Hohenthanner Tannen Hell
Day 9 Perlernzauber German Pale Ale
Day 10 Herrnbrau Tradition Bayerisches Festbier
Day 11 Ankerbrau Nordlingen Grandl Helles Lagerbier
Day 12 Loncium Vienna Style Lager
Day 13 Schwarze Tinte Collab Stout
Day 14 Herrngiersdorf Hallertauer Hop Cuvee
Day 15 Burgerliches Brauhaus Altbairisch Hell
Day 16 Landgang Pils
Day 17 Alpinebrauerei Burgerbrau Alpen Stoff
Day 18 Herrnbrau Jubilaums Sud
Day 19 Erlkonig Hell
Day 20 Hosl Marzenbier
Day 21 Perlernzauber IPA
Day 22 Kurpfalz Bräu Kellerbier
Day 23 Egerer Bären Weisse
Day 24 Ladenburger Weizenbock Hell
Glad I tried it?
T
Would I rebuy it??
*Pricing data accurate at time of review or latest update. For reference only, based on actual price paid by reviewer.
(B)=Bottled, Canned
(D)=Draft