Edel Bayer Urtyp Hell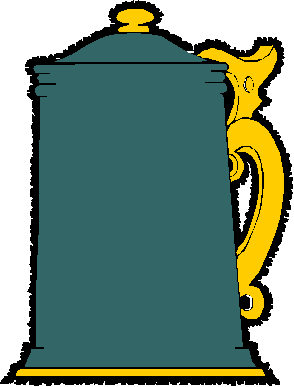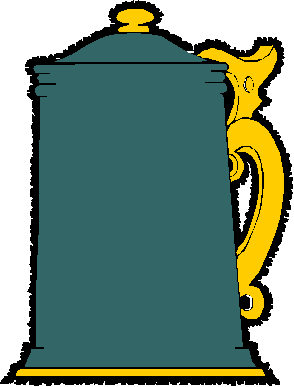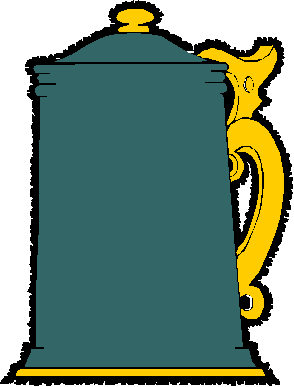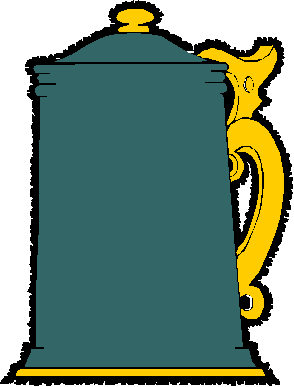 Review Date 11/10/2017 Updated 6/3/2018 By John Staradumsky
For Christmas of 2015, my wife bought me a really cool present: BeerAdvent Calendar2015 from Kalea.
In truth, my wife got me a lot of nice presents (she's the best wife ever), but the nice thing about the Beer Advent Calendar is you get it early. You have to, since it's comprised of 24 different imported German beers in a box with little doors that you open, one per day from December 1st through December 24th. All of the beers are listed on the side of the carton, however, so be careful not to look and spoil the daily surprises!
I love German beer more than beer from any other country on Earth, so this was definitely right up my alley. Knowing this, my wife got me another for 2016. I told you I was lucky! Last year we got no bocks and doppelbocks and they are back! Overall, this is an amazing way to sample 24 German beers over 24 days, and I look forward to it every year. I got mine a Costco here in Georgia and paid $59.95 for the box once again. That might sound steep, but when you distribute that price over 24 different half liter cans, it only works out to $2.50 per can. Not a bad deal at all looked at that way. It certainly does not stop these from selling; I stopped in at Costco for the first week of November and they had two huge pallets. I was on my lunch break and had to get back to work so did not buy one then. A week later when I went to get one, they were almost gone.
For 2017, there are few differences in the beer advent calendar from last year. Once again, it's labeled as the "Brewer's Advent Calendar" but the year is back, it is clearly marked as 2017. Last year it was not, the year before it was called the "Beer Advent Calendar 2015". Nineteen of the beers are returning favorites from the prior two editions, with five new ones I have not seen before.
Now, as I type this it's only November 10th. So you ask, guruofbrew, did you get into your stash early? I did not. I open one door a day in December and enjoy being surprised at the beer I get. No, a funny thing happened on the way to the Beer Advent Calendar this year....
You see, I goofed. Twice even. Edel Bayer Urtyp Hell was the last beer that I got when I opened the last door in my 2015 Beer Advent Calendar. I socked it away in one of my beer fridges and, as always was behind on drinking and reviewing it. Time passed and bam! The 2016 Beer Advent Calendar arrived. At some point, I opened a door, and there was another can of Edel Bayer Urtyp Hell, which also got socked away in a beer fridge. Not realizing I hadn't drunk the last one.
And….here we are in November of 2017. I just picked up the latest version of the German Beer Advent Calendar, and that prompted me to scroll back through the past few years of reviews and realize…I had yet to pop open either of these beers. A missed opportunity, and yet, a new opportunity! Beer is best served fresh but at the same time, when kept ice cold as I had with both of these, can indeed survive the ravages of time. So, I decided to pop my two cans side by side, and see what time had in fact done to these beers.
First, I poured my oldest can into a liter Maas:
Edel Bayer Urtyp Hell 2015 pours to a pale golden color with a thick foamy head and a soft bready malt nose. Taking a sip, the beer is full of soft biscuity malt and a balancing to slightly robust dry grassy hop character. A subtle note of oxidation pokes through, but only a subtle one. Still, I would not recommend hanging on to one of these as long as I accidentally did.
The bottom of the can is stamped:
PRD 15/07/06
EXP 16/09/01
Then, I poured part of my 2016 can into a small glass and observed:
Edel Bayer Urtyp Hell 2016 is much the same with a slightly more vibrant bready malt nose and I get a soft lemon grassy hoppiness there too. The body is biscuity, bready and dry and no oxidation this time. The hop finish is grassy, a little sharper and drier. This one I drank on November 8th, so only really a month beyond it's suggested best by date (it doesn't really expire my friends).
This one is stamped:
PRD 01.07.2016
EXP 01.10.2017
Then I poured the rest of that into the Maas with the 2015, and enjoyed them both. Tasty and malty and hoppy despite their age my friends.
I'm including this as the first review from the 2017 calendar I just picked up because, well, there's a can in that one as well. I'll be back in a month or so to give you my thoughts on it.
Edel Bayer Urtyp Hell is a repackaging by Egerer of their own Egerer Hell Urtyp lager. If you go to their website, you will see the latter listed with the same slogan as appears on my cans of Edel Bayer Urtyp Hell:
Spritzig und frisch. Ein echter bayerischer Biergenuß.
That means "Sparkling and fresh, real Bavarian beer enjoyment.
Edel Bayer Urtyp Hell has an alcohol content of 4.9% by volume. Don't be fooled by the European date coding format, that means packaged July in both cases and expires September or October. Why the 2016 has an extra month, I don't know, but kept refrigerated mine lasted longer.
As I said, I will be back soon with details on this year's can. Edel Bayer Urtyp Hell was the only beer from the two prior years calendars I had not opened and reviewed.
I'm greatly enjoying my Beer Advent Calendar 2017 with the day 22 beer. Here's looking forward to the remaining 2, and another assortment of 24 in 2018. We'll be on the lookout next year at Costco once again! Follow them on their Facebook page.
Update 6/3/2018: And I'm back! OK, my Edel Bayer Urtyp Hell is about six months out from the date I bought it, but! This year the cans are stamped EXP 03/2019, so I prefer to think I'm 9 months early. I have kept this one refrigerated since I bought it, and it is tasty and refreshing with a fresh bready malt aroma and palate and a sharp grassy bitter hop finish. It's very tasty indeed, and we will be looking for another can this November.
The beers of the 2017 Beer Advent Calendar:
Day 1 Schlossbrau Rheder Original Pils
Day 2 Herrnbrau Tradition Bayerisches Festbier
Day 3 Holzknecht Hefe-Weisse Dunkel
Day 4 Bergbrau Pale Ale
Day 5 Egerer Altbayrisch Dunkel
Day 6 Kartauser Doppelbock Dunkel
Day 7 Alpenkonig Gold
Day 8 Ankerbrau Nordlingen Grandl Helles Lagerbier
Day 9 Herrnbrau Tradition Bayerisches Festbier
Day 10 Lowenbrauerei Passau Urtyp Hell
Day 11 Bierkutscher Edel Pils
Day 12 Zwonitzer Rauchbier
Day 13 Wittmann Urhell
Day 14 Hofbrauhaus Friesing Huber Weisses
Day 15 Perlenzauber German Pale Ale
Day 16 Alpinebrauerei Burgerbrau Alpen Stoff
Day 17 Egerer Das Besondere Festbier
Day 18 Schlossbrauerei Herrngiersdorf Publiner
Day 19 Rieder India Pale Ale
Day 20 Memminger Gold Marzen
Day 21 Egerer Eaglebrau Weizenbier Dunkel
Day 22 Edel Bayer Urtyp Hell
Day 23 Kress Bayrisch Zwickel
Day 24 Egerer Kress St. Bonifacius Bock
Glad I tried it?
T
Would I rebuy it??
*Pricing data accurate at time of review or latest update. For reference only, based on actual price paid by reviewer.
(B)=Bottled, Canned
(D)=Draft