The Corruption India Pale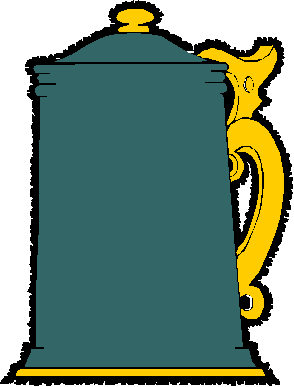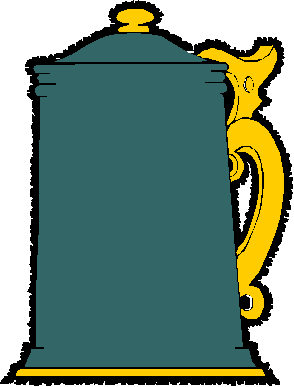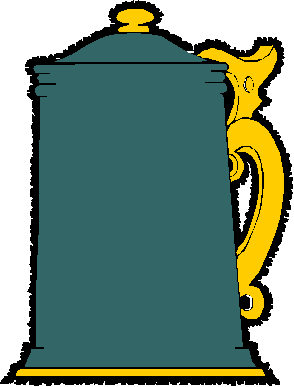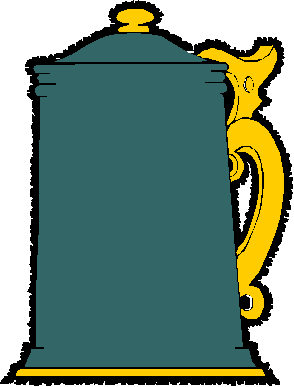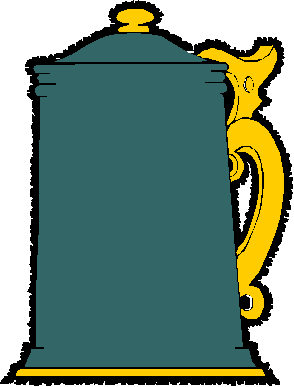 Review Date 3/24/2022 By John Staradumsky
So, I bought some DC Brau beers. DC Brau is not distributed in Georgia, so when I get their beer, I have to get creative. I've only ever had DC Brau once before, when I got a 6-pack of DC Brau Brau Pils in an in-person beer trade. I liked that beer a lot, and so when I saw DC Brau beers show up on Craftshack.com, I decided to order some.
I've been beer shopping online on and off since the 90s. Back then, Beer Across America was a mainstay for me, and at one time I belonged to two of their clubs, the standard which delivered 12 bottles of mixed beer once a month, and Big 22, which delivered 6 bomber bottles. They shipped to Rhode Island then, but when I moved to Georgia in 2001 there was no availability.
Craftshack does ship to Georgia, at least, they have since the pandemic started in early 2020, which is when my Craftshack journey began. Then, we were hesitant to go anywhere, including liquor stores, bars, breweries-you name it. So beer delivered to the door seemed a great option. I hadn't really done any online beer shopping in a long time because, let's face it, going to liquor stores, bars, and breweries there were always more great beers available than one could ever drink. Once I was hooked on Craftshack, though, I was hooked, and so here we are today to talk about DC Brau The Corruption India Pale.
The only downside to Craftshack for me is that it is very difficult to discern between the several vendors they use to ship beer. That is important, because if you select beers coming from more than one vendor, you will get a shipping charge from each one. Which is exactly what happened to me when I selected a mixed-six of DC Brau beers and a few other brews: a $75 chipping fee. Whoa Nellie! So, I ended up settling on a 12-pack of DC Brau beers, two cans each, for $41 with one shipping fee. A $25 rewards voucher I had helped sweeten the deal.
DC Brau seems to be having some problems with their website, and when you try to access details on their beers you get a 404 error. Never fear, Craftshack quotes them as follows on The Corruption:
The Corruption™ IPA is DC Brau's take on a Pacific Northwest IPA. Brewed with Pale 2 row, C-10, Honey, and Victory malts. Exclusively hopped with 40 lbs of Columbus hops per brew to ring in at 80 IBU." The Corruption" comes in at 6.5% ABV. This beer straddle's the line between IPA and Imperial IPA and has a supportive malty backbone with an assertive hop presence that smacks your mouth with a dank, resinous bitterness followed by pleasant aromas of pine sap and burnt spruce.
My cans are stamped on the bottom as HEREWEGO 122021 which I am sure is the canning date. Total Wine sells this beer for $11.49 a six-pack, though not here in Georgia. My can has a Corruption Facts section:
In 1824, Speaker of the House Henry Clay forged a coalition that secured the White House for John Quincy Adams. In return, Adams named Clay as his Secretary of State in what became known as:
"The Corrupt Bargain"
There's just something totally apropos about a beer called The Corruption being brewed in Washington, DC.
DC Brau The Corruption India Pale pours to a brilliant copper color with a thick fluffy white head and a nose of toasted malt, resin and pine. Taking a sip, the beer is medium in body and rich with toasted caramel, which I adore. The hops jump right out at you, resiny and piney with a hint of grapefruit and at the last earthy herbal bitterness, big and beautiful and lingering.
Just a wonderful, wonderful India Pale Ale, a classic American West Coast IPA that is a breath of fresh air after successive waves of Session IPAs, West Coast fruity loopy IPAs, and now New England Hazy IPAs. You just know I would buy this beer again.
Glad I tried it?
T
Would I rebuy it??
*Pricing data accurate at time of review or latest update. For reference only, based on actual price paid by reviewer.
(B)=Bottled, Canned
(D)=Draft