Ayinger Celebrator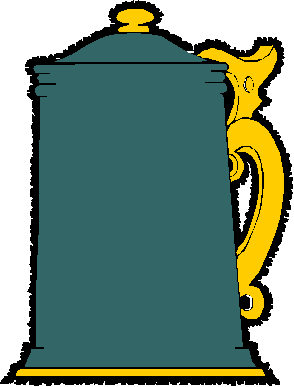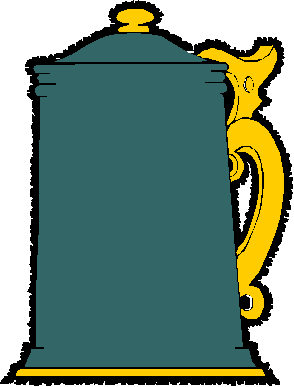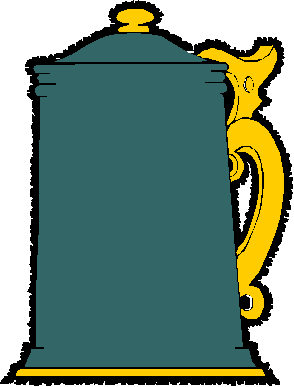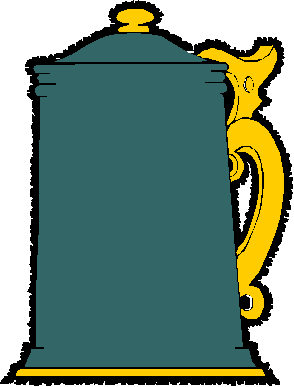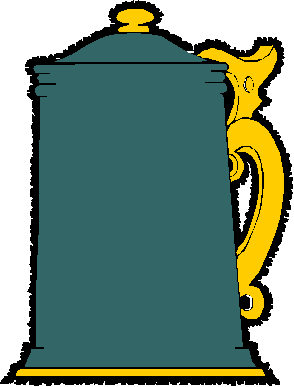 Review Date 5/8/2007 Last Updated 7/31/2017 By John Staradumsky
So there I was, standing in the liquor store and deciding what I was going to buy this week. We beer geeks are a fickle lot, always looking for something new to try, but this week nothing new had arrived. Not a problem, however, in fact, I often relish those moments, because they give me an excuse to go back and pick up something familiar that I havenít had in a while.

This time, I spied a four-pack of Ayinger Celebrator Doppelbock in the cooler, and I knew Iíd be taking some home. Actually, the beer salesman (who knows me), told me to wait for a moment when he saw me grab a carrier. He said a fresh case had just come in and brought me a four-pack from that. The brightly shining bottles were a welcome sight indeed.

Of course, you know Celebrator. Itís the beer with the little plastic goats festooning the bottle necks. Goats, of course, are the traditional symbol of bock beer, which like goats is renowned for its kick. And Celebrator is a bit stronger than most lagers at 6.7% alcohol content by volume.
I've only enjoyed this beer once on draft, and that was in March of 1999 at Redbones:
Celebrator was next, rich, malty and chocolaty, a treat to be sure but not appreciably better than it is in the bottle and hefty (as Monster was) at $5 for 10 ounces.

Celebrator comes with quite a pedigree, too. It got a 97 at the World Beer Championships, and Ayinger was voted as one of the top ten breweries in the world. It does stack up well to other doppels in my estimation, too. It's one of my favorite doppelbocks, and doppelbock is my favorite style of beer.

Celebrator may seem expensive, running $8 to $9 for a four pack. But two bucks a bottle for beer of this caliber is really not expensive when you get right down to it. As the old adage goes, you get what you pay for, and here, youíre paying for something really special.

Ayinger Celebrator Doppelbock pours to a dark brownish mahogany color with a creamy tan head of tightly packed bubbles and a rich nutty malty nose. Just sniffing tells you youíre in for a real treat here. And then you take a sip, and all bets are off, because this is one wonderfully complex and delicious beer.

But do yourself a huge favor: donít drink this one cold. I know, I know, warm beer is anathema to most Americans. But you donít have to drink it warm, just cool. That will allow all the subtle complexities of Celebrator to emerge fully.

First, you should get toasty, nutty notes of Munich malt and decoction induced melanoidins. A little molasses come through too, and though this is a mostly clean lager I get hints of prune. Some chocolate definitely comes through as the beer approaches the finish, and there the alcohol and slightly grassy hops leave it finishing dryer than most beers of the style.

Michael Jackson, famed British beer writer and ďBeer HunterĒ, calls this a world classic. And who am I to argue? Heís certainly right on about Celebrator. Try some, and see if you donít agree with him too.
Update 4/19/2015: Ayinger Celebrator from Stout's Growlers. Man am I in Himmel Der Bayern. Doppelbocks are my favorite style, and though I have had this one many times in the bottle the last time I had it on draught was at Redbones in Boston in 1999. It's like a nutty malty chocolate melanoidin nuclear explosion in my mouth. Yowza! Do I get some molasses too? I do. This is amazing folks, one of the best examples of the style in the world. I paid $14 for a 32 ounce growler, and that's less per ounce than I paid for a draft glass at Redbones 16 years ago.
Update 5/11/2017: Picked up a 4-pack of Celebrator in bottles, and it's as wonderful as described above. Delicious example of liquid bread. Perhaps price at $13.99, but not as much as it once was given today's craft beer prices.
Update 7/31/2017: When you become a Brewniversity Chancellor at Taco Mac, some really cool things happen. To get there, of course, you need 1000 "credits", basically you need to drink 1000 different beers here. Once you do, the fun begins. First off, most of your beers will now come in a 23-ounce mug, and you get a $100 gift card. They also throw you a party, announce it through the app for all to see, and you get to pick out a keg to be tapped on your special night, said keg to bear your name. I chose Ayinger Celebrator, and got to pour the first draught.
As a "high gravity" beer in a small keg, Celebrator comes in 11-ounce glasses, but no matter. I drank a couple, and they were heavenly. Not so bad in price at $8 each for this old world classic.
German doppelbocks are my favorite style of beer, so it should come as no surprise that I chose one for my Chancellor celebration. After all, what better beer to celebrate with than Celebrator?
Glad I tried it?
T
Would I rebuy it??
*Pricing data accurate at time of review or latest update. For reference only, based on actual price paid by reviewer.
(B)=Bottled, Canned
(D)=Draft