Mystik Bock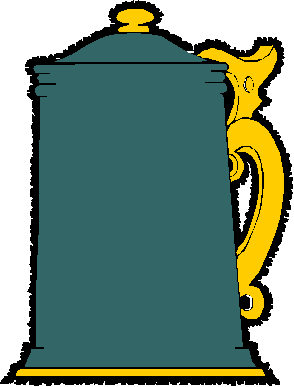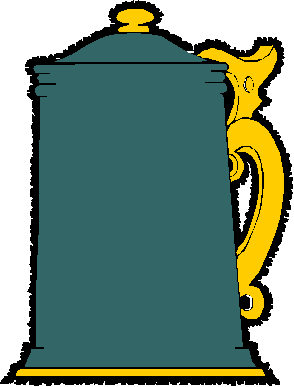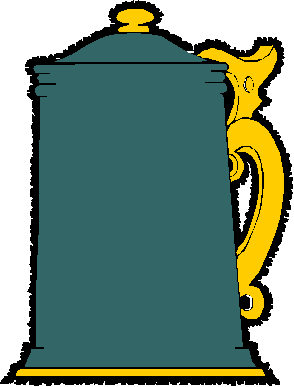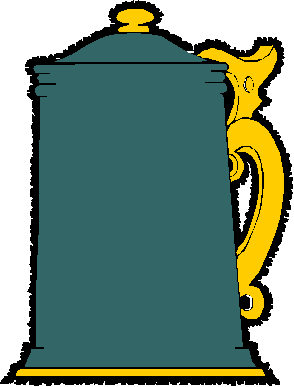 Review Date 3/10/2017 Last Updated 11/10/2019 By John Staradumsky
So there I was, off on another Sunday afternoon beer hunt, this time with my buddy Jefferson Evans, down from Virginia. Where to go? That was the question. Those that know me well are probably screaming TACO MAC at the top of their lungs right now; too late, we went there the previous night. I got it in my head, then, that a trip to Decatur would be just the thing. First, we would hit the famous Brick Store pub, one of the best attractions for beer enthusiasts in all of Georgia. Twain's brewpub was across the street, and Wild Heaven brewery has tours on Sundays as well. Sadly, Three Taverns and Blue Tarp in Decatur are closed that day.
So, then, the Brick Store. We wanted lunch, so Jeff ordered the pork belly sandwich and I got Fish and Chips. He noticed the Mystik Bock and said "They have a Maibock" (he knows of my affinity for bocks). Thus began this little dissertation on Arches Brewing Mystik Bock. This is a new beer, because it's a spring beer, and Arches only opened last spring in Hapeville, Georgia. Having read the listing as a Maibock, we were mystified when it arrived a very dark brown in color. I headed to Untappd, but all the pictures of the beer there were equally dark in color. So, off to the brewery website for their description:
This traditional German lager originated in the 14th-century and was lagered in caves through Winter to be consumed to celebrate the coming of Spring. The strong, sweet malt character is the hallmark of the style, complemented by a deep amber color. The malt character is balanced by a slight hop bitterness that allows the toasted grain and caramel flavors to shine through.
Hmmmm. That said deep amber color, but the beer we got was dark, as you can see in my photo. So, I wrote the brewery with my suspicions.
Hey there!
I had your Maibock at the Brick Store last Sunday and really enjoyed it, but what they served was dark brownish which is unusual for Maibock aka pale bock. It was malty and seemed more like a straight bock to me. Was this the right beer? Thanks!
Bruguru
They replied:
Hey John, thanks for reaching out to us! It is indeed a traditional Bock. Glad you enjoyed it!
Ryan Fogelgren
Co-Founder | Arches Brewing
So, Jeff and I were right, and did our stint as The Beer Police that day. Isn't there a song about them? The Beer Police, they live inside of my head. The Beer Police, they come to me in my….oh wait, that's the Dream Police. Sorry about that…..
Arches Brewing Mystik Bock has an alcohol content of 7.5% by volume which is more in line with a doppelbock than a bock, but after we just established this is not a Maibock I'm not even going there. I paid $6 for 12-ounces at The Brick Store. This is the first beer I have had from this brewery.
My glass of Arches Brewing Mystik Bock arrived a very dark brown in color with a fair sized creamy tan head and dark malty goodness in the nose. Taking a sip, I got toasty nutty malty melanoidins, a hint of sourness, and a gentle sweetness, and alcohol warmth in the finish.
I liked this beer well enough, it was quite tasty though not the best bock I've ever had. The hint of sourness was not welcome for the style, and is in this case a defect, though it also added an air of mystery. I did enjoy the beer, and I will be back to enjoy it again.
Update 11/10/2019: Arches Mystik Bock, in cans! My can was marked as 7.2% alcohol by volume, a little lower than what I had at the Brick Store. Arches Mystik Bock in the can is rich malty, toasty nutty with Munich Malt oomph and chewy caramel. Not quite to the level of the Germans, but tasty and delicious, and I like it even better than the first time I had it. It was running $10.99 a six at Total Wine, not bad at all.
Arches says: The strong, sweet malt character is the hallmark of the traditional Bock, with a deep amber color. Minimal hop bitterness and a clean finish allow you to truly enjoy the toasted grain and caramel flavors in the body of the beer.
Glad I tried it?
T
Would I rebuy it??
*Pricing data accurate at time of review or latest update. For reference only, based on actual price paid by reviewer.
(B)=Bottled, Canned
(D)=Draft