Old Foghorn Barleywine Style Ale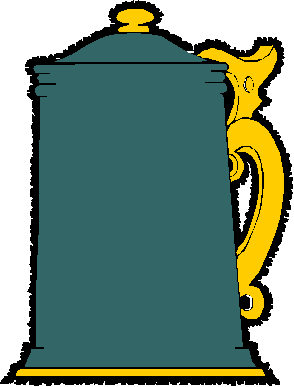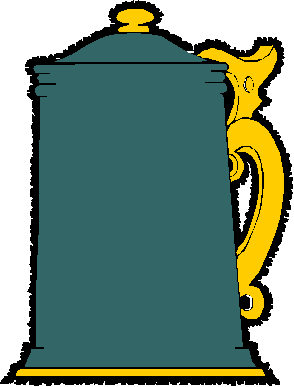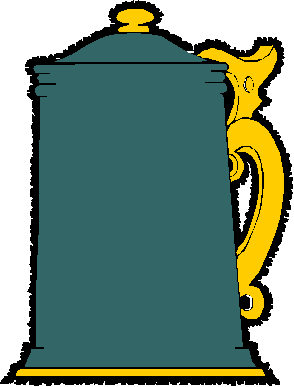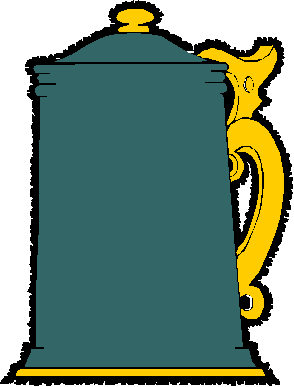 Review Date 6/12/2000 Last Updated 8/27/2017 By John Staradumsky
When I think of West Coast barleywines, I usually think of the hoppier versions of the style such as Sierra Nevada's Bigfoot or Rogue's Old Crustacean. These beers match the hugely malty character of a traditional English-style barleywine with a decidedly American infusion of hop bitterness. Foghorn predates them, however, and it is closer to its English ancestors, being very malty and not aggressively hopped.

I'm a big fan of Fritz Maytag and his Anchor brewery. I have to admit though that I'm not a big fan of the little 7 ounce bottles this beer is packaged in. If I can drink Sierra Nevada Bigfoot, Victory Old Horizontal, and Dominion Millenium barleywines in 12 ounce portions, certainly I can handle Foghorn thusly. I've even been known to drink 16 ounce pints of it on draft. Barleywine is however a sipping beer, not meant to be drunk in tremendous quantities.

And this is certainly a brew worth sipping. They do pack some punch into those little bottles, after all. The beer ranges between 8%and 10% alcohol by volume, according to the brewery. Anchor has been churning out Old Foghorn since way back in 1975, when nobody in their right minds (at least in America) was brewing the style. Of course, Fritz Maytag has never been one for convention. Kudos to the man for that.

Letís let Anchor talk about their beer just a bit, shall we? From their website:

Old Foghorn is based on traditional English barley wines.
Old Foghorn is highly hopped, using only Cascade hops. It is fermented with a true top-fermenting ale yeast. Carbonation is produced by an entirely natural process called "bunging," which produces champagne-like bubbles. Our barley wine ale is dry-hopped with additional Cascade hops while it ages in our cellars. Old Foghorn ages for over six months.

The bottle of Foghorn I have before me was packaged in July of 1996. I like this beer young but it's also interesting with a few years of age on it. The beer is a deep ruby in color with no carbonation, it is flat. As I sniff the beer I'm getting all sorts of complex aromas but butterscotch is the most notable.

The palate is simply incredible, chocolate, toffee, orange, butterscotch, fresh bread, raisin, prune all compete for your tongue's attention. The finish is a warm alcoholic one. I wouldn't recommend this beer as an accompaniment to dining, but it is an excellent aperitif or digestif.

Update,2004 My latest sample of Old Foghorn (bottled April 20th of 2004) seems to be just a bit hoppier than in years past, but still is no where near as highly hopped as say, Bigfoot or Crustacean. This is still an amazingly complex beer. Deep chestnut in color, with a thick and fruity sweet malt nose and a light creamy head. Sweet rich malt washes over the tongue, along with notes of caramel, spice cake, raisin, plum pudding, candied fruit, chocolate, molasses, and fresh bread.

The mouthfeel is sticky and luxuriant, simply gliding over the tongue with a full richness and warm alcohol sensations. The alcoholic warmth increases in the finish, where just a touch of grassy hop bitterness emerges, quickly to be drowned out by malt sweetness.

Amazing, just amazing. Worth every penny of the $2.09 I paid for a 7 ounce bottle. Old Foghorn surely is an old favorite of mine.
Update 5/30/2012: Tonight I'm happy to announce I'm sipping a 12-ounce bottle of Anchor Old Foghorn. The bad news is that I had to pay $12.99 for a six-pack to get it. Don't get me wrong, the beer is wonderful indeed. The six-pack I bought was bottled on December 15th of 2011, almost yesterday as beers of this style go.
This one is still amazing. Loaded with sweet caramel malt, dark fruity raisin and perhaps a hint of prune, amazingly smooth and creamy. The beer strikes me as perhaps a bit less hoppy than in the past, though with the "old" moniker I welcome a less hoppy barleywine. The beer seems perhaps all the more true to its English origins as a result. The back of my bottle marks the alcohol content at 9.4% this year, it does vary as previously noted.
I love this beer. It's the original American barleywine, and I could sip it all day ( a session barleywine? Perish the thought!). Still, I'm taking a half star off this time for the price; $9.99 or $10.99 would be more realistic.
Update 8/27/2017: California Pilgrimage is my favorite Beer Hunter episode. Jackson and Maytag. Epic! Here's a 2011 Old Foghorn to honor them both as I remember Michael on the 10th anniversary of his passing. Spice cake and caramel in the nose, fresh doughy malt upon sipping, caramel sugar daddy notes, warm alcohol and a hint of hop bitterness in the finish. A bit of oxidation lies underneath and tells me I should drink the other few bottles I have left. Right now it's adding a sherry like character.
Glad I tried it?
T
Would I rebuy it??
*Pricing data accurate at time of review or latest update. For reference only, based on actual price paid by reviewer.
(B)=Bottled, Canned
(D)=Draft