Heady Topper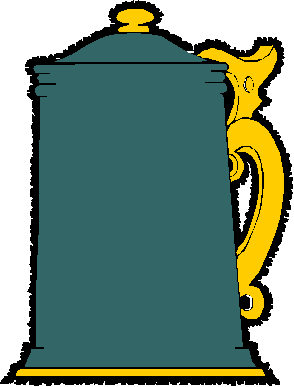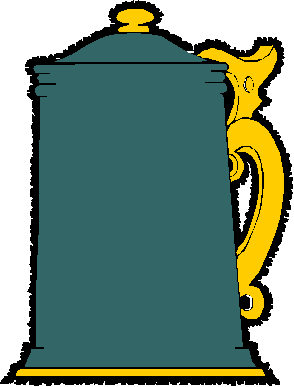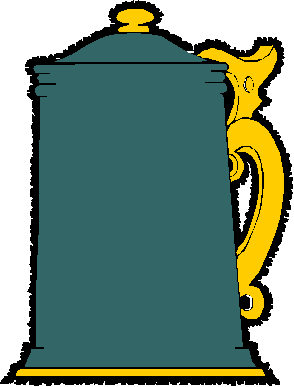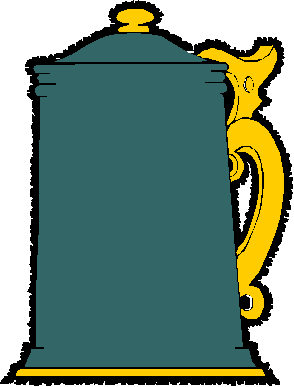 Review Date 10/18/2013 Last Updated 1/10/2021 By John Staradumsky
OK folks, time for a shocker with what I'm about to say. But here it is: I think Heady Topper Double IPA from the Alchemist brewery in Vermont is overhyped. To be clear, I find this to be a wonderful double IPA, one of the best I've ever tasted for sure. Here's the thing, though. I think there are lots of other beers out there in the same style that are just as good and a lot easier to find.
Sierra Nevada Hoptimum comes to mind most immediately, but there are others, too. And when I see folks paying barrels full of money for a case of Heady Topper (I even saw a Heady Topper glass going for $100 on Ebay) I just shake my head. Sure, it's nice to have a holy grail here and there and chase around trying to find it. But the modern beer geek seems to idolize certain beers and go crazy trying to get them. Not me.
Heck, I've been at this folks for 30 years now and I can tell you, I may go out of my way to find a beer I want to try, but I won't go crazy, and I won't mortgage the ranch to buy it. There are just too many great beers out there today for me to have to do that.
From the can label:
"Heady Topper is an American Double India Pale Ale. This beer is not intended to be the biggest or most bitter. It is meant to give you wave after wave of hoppy goodness on your palate. Tremendous amounts of American hops will creep up on you, and leave you with a dense hoppy finish in your mouth. So
"So drinkable, it's scary.
"Sometimes I wish I could crawl right into the can. Freshness and control have always been my main concern when it comes to our beer. We are committed to providing you with an unfiltered and unpasteurized hop experience. Why do I recommend that you drink it from the can? Quite simply, to ensure a delightful, hoppy experience. The act of pouring it in a glass smells nice, but it releases the essential hop aromas that we have worked so hard to retain. If you MUST pour it into a glass you may find that some of the hop resins have settled to the bottom—leave them in the can when pouring. This beer is perishable, and at its best when it's young, fresh and hazy. Keep it cold, but not ice cold. Drink this beer immediately, we are always making more.
John Kimmich, The Alchemist, Waterbury Vermont"
One of the interesting things to me is that, while John Kimmich is quite adamant that Heady Topper be drunk from the can, the fine fellow on the label is drinking it from a glass. I did get some of the hop resin sediment when I decanted as you can see in the photo, I deliberately poured these rather than leaving in the can. I'd have to waste some of the beer to do that after all.
Just to humor Kimmich, I drank my Heady Topper from the can first. The beer has a firm chewy caramel malt backbone to start, followed by a very resiny and citrusy hop aroma and flavor, with bright citrusy hop notes of fresh grapefruit pulp and bitter grapefruit seeds. Pouring into a glass, I can now see the amber orange color and thick rocky head formation.
The citrus grapefruit and resiny hops aromas definitely emerge more in the nose when you pour. The beer is really saturated with hop character, all of the citrus and resin really lead into the finish quite nicely. I would agree that there are more bitter and aromatic double IPAs out there, but I also do get the constant hop presence as well. The beer has wonderful balance on the hop side without going over the top (well, at least not too much over the top). At the last, the beer is bitter, long and dry with some of the 8% alcohol warmth coming through as well.
With all its hoppy dominance, Heady Topper is really a hop party in your mouth. With all that, though, it's dangerously drinkable, and you're sure to love it. Worth going out of your way for, just not worth searching the world for.
NOTE: click on the youtube video image to be taken to Youtube for the video review.
Update 1/10/2021: From the glass or from the can? That's always the question with Heady Topper. This is the first can of Heady Topper I have been able to find since 2013. It is not sold in Georgia, so when I got an email from Craftshack advertising stock, I was all over it (limit one, please). They also had Focal Banger, but that one was gone before I could get a can into my cart. I placed the order on Christmas Day, and due to high volume I waited and waited and waited for six days before my order finally shipped. Then FedEx delayed the delivery (high volume). When my box of beer finally arrived, I chilled down my Heady Topper and drank it that very night. I paid $6.49 for my can, but Total Wine sells it in some states for $18.99 a 4-pack. Just not in Georgia. My can was packaged on 12-08-20 so about a month old when I drank it. It went from Vermont to California to Georgia in that time.
I decided to drink a small amount from a tasting glass, and the rest from the can.
From the glass:
Heady Topper, the original New England IPA, pours to a hazy yellow color with a thick fluffy white head and a piney, resiny hop aroma in the nose. Taking a sip, the beer is medium in body with an amazing array of hop aromas. It's "oily" with hops, and really saturated with resiny, citrusy hop goodness. Grapefruit and lemon joins the resin and the beer finishes very bitter indeed. A peppery hop bitterness dances on the tongue, and thick Brussels Lace forms on the side of the glass.

From the can:
There is no color or head obviously, and it's hard to get much of a nose through a can, but what there is does deliver intense hop goodness. Other than that, though, it is about the same, though I will confess it seems a bit more intense. Perhaps the carbonation delivers that, which is definitely more pronounced. The beer is intensely bitter with grapefruit rind and resin notes. A treat that I wish I could get more often, for sure.
Glad I tried it?
T
Would I rebuy it??
*Pricing data accurate at time of review or latest update. For reference only, based on actual price paid by reviewer.
(B)=Bottled, Canned
(D)=Draft