Abita Christmas Ale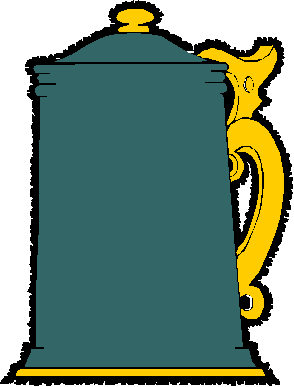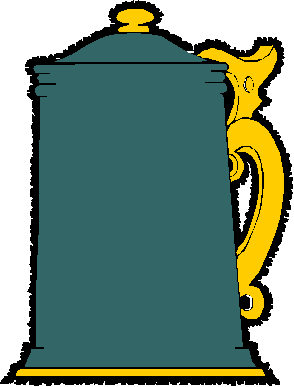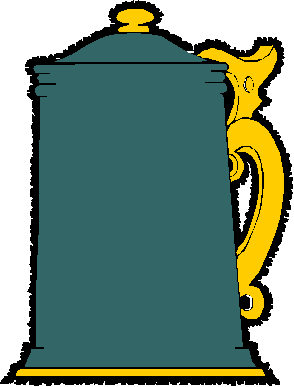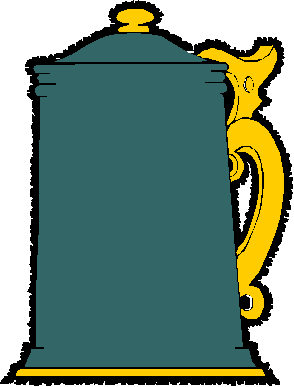 Review Date 11/30/2008 Last Updated 1/5/2021 By John Staradumsky
One of the things that I really love about Thanksgiving is, well, Christmas. Not so much the Black Friday thing, mind you, which many see as the kickoff of the Christmas shopping season. That's a bit too commercial for me. But in our household, although we may indulge in some early morning bargain hunting on that day, the Friday after Thanksgiving is the start of Christmas as a season of celebration.

On this day, the tree goes up, the carols come out, and it's all accompanied by-beer. But you knew that, right? Not just any beer, of course, but Christmas beer! And this year, my tree went up while I sipped a glass of Abita Christmas Ale. Kudos to Abita for keeping their Christmas Ale a Christmas Ale, for starters, and not changing the name to "Winter Brew" or "Seasonal Ale". Not that there's anything wrong with that, just that this has been a Christmas Ale for years, and so it should remain.

For some reason, I've never been able to get my hands on Abita's Christmas Ale in the past, despite the fact that most of their other beers are readily available here in Atlanta. I distinctly recall one year stumbling upon an Abita sampler pack in a local liquor store around Christmas time with a picture of their Christmas Ale on the side, only to find some other seasonal inside instead.

This year, though, I was happy to see six-packs of Abita Christmas Ale readily available in Georgia. Abita claims they tweak the recipe every year, a nod to Anchor of course, although they don't spice the brew. Reading reviews of past editions, I don't see that they change it very much, at least not going by this year's version.

Abita Christmas Ale pours to a beautiful dark russet color with a huge creamy head formation and a wonderfully apropos cookie-like malt nose. The palate is decidedly malty with more of that chocolate chip cookie character the nose promised, accented with some nutty notes for good measure. To be sure, this isn't a beer that will knock your socks off, but it will seduce you with its delicious chocolate undertones.

In the finish, surprise! More hops than I for one expected. They're gently herbal but mostly bitter, and linger on the tongue for a time after you sip. That balances out the malt nicely, and leaves the overall impression of a, well, hoppy chocolate chip cookie.
Overall, this is a tasty dark red ale with some chocolate and probably Munich malt tossed in, but a non-spiced Christmas brew is always nice for a change. It's easy to drink and gets three and a half stars in my book. The fact that it's a bargain these days at $7 a six-pack doesn't hurt, either.
Update 12/3/2017: Abita Christmas Ale 2017. A simple hoppy red ale, and a cherished one. Stewed malts, berry fruit, subtle chocolate, grassy hops, sharp bitter finish. Just $6 on tap, $8.99 a six-pack in bottles these days. Great with a bacon mushroom Swiss burger. With a side of broccoli, of course. In bottles, still very reasonable at $8.99 a six-pack.
From the label:
Each year at the Abita Brewery we craft a special dark ale for the holiday season. Then, Papa Noel harnesses up his team of gators and makes this special delivery. The recipe changes each year so that Abita Christmas Ale is always the perfect gift.
That's interesting. The recipe changes each year? I've never picked up much difference from year to year. I'll have to drink more and get back to you.
Update 1/5/2021: Picked up some more of this classic at Christmas 2020. Still does not seem much different, though the grassy hops really poke through nicely this year. Abita Christmas Ale 2020 pours to a deep ruby red color with a thick creamy head and an alluring grassy hop nose with stewed malt notes. Taking a sip, the beer is medium in body with more of the stewed malt notes, red berry, a subtle hint of chocolate, and a permeating grassy hop character that ends the beer with a delightful bitterness. Just a lovely beer.
Abita says:
Our Christmas Ale is a brown ale that is brewed with six types of malted barley and fermented with American Ale yeast. It is brewed with pale malt as well as a combination of Caramel, Biscuit, Munich, and chocolate malts. It is hopped and dry-hopped with Columbus, Cascade, Centennial, and Amarillo and has a nice piney and citrus hop flavor and aroma. The result is a flavorful brown ale that is sweet and malty with a pleasant hop aroma.
YEAST: AMERICAN ALE
MALT: CARAMEL, BISCUIT, MUNICH, AND CHOCOLATE
HOPS: COLUMBUS, CASCADE, CENTENNIAL, AMARILLO
Glad I tried it?
T
Would I rebuy it??
*Pricing data accurate at time of review or latest update. For reference only, based on actual price paid by reviewer.
(B)=Bottled, Canned
(D)=Draft